Take 10 To Give 10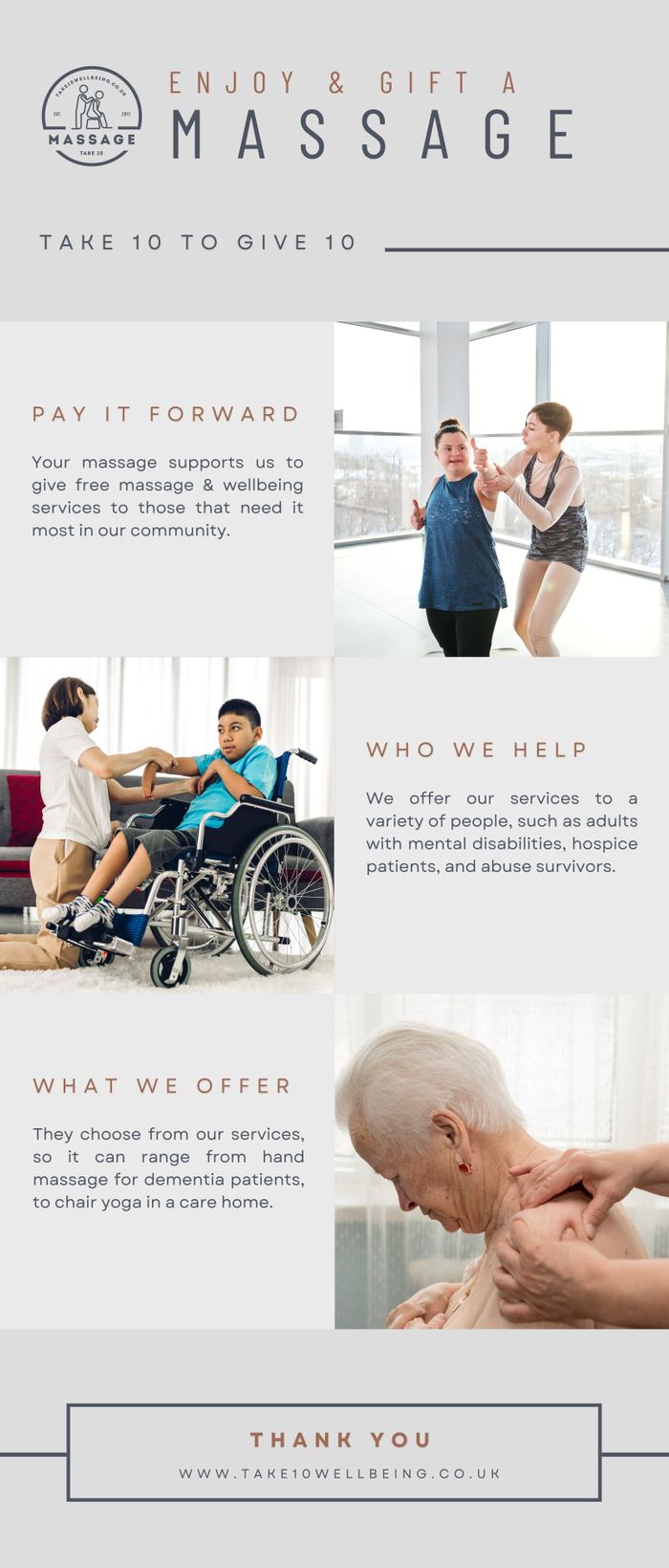 PAY IT FORWARD
Your massage supports us to give free massage & wellbeing services to those that need it most in our community.
WHO WE HELP
We offer our services to a variety of people, such as adults with mental disabilities, hospice patients, and abuse survivors.
WHAT WE OFFER
They choose from our services, so it can range from hand massage for dementia patients, to chair yoga in a care home.