Get Better Results!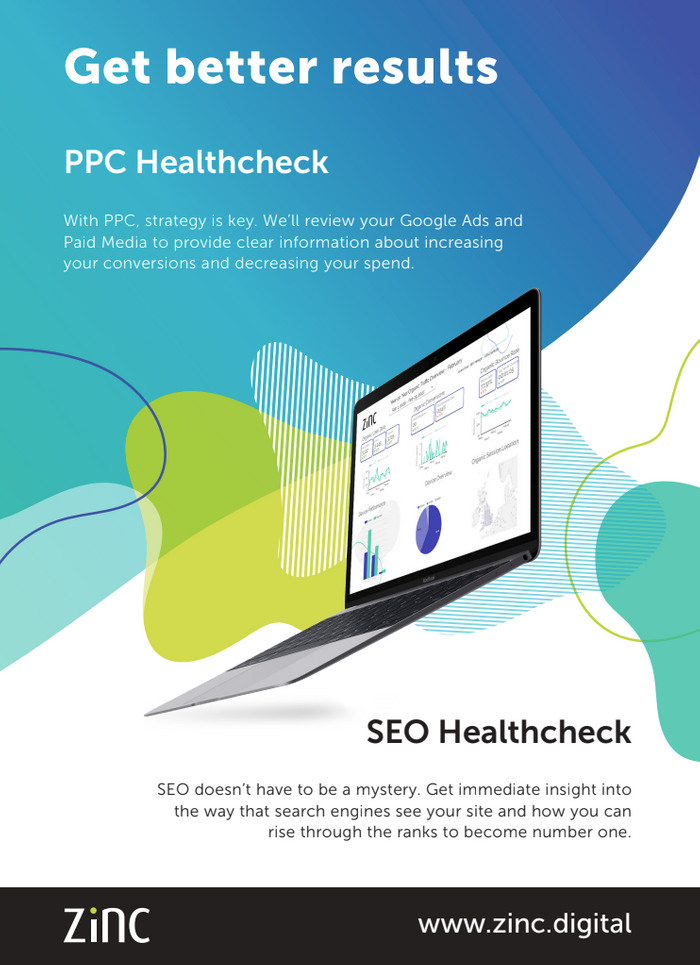 Every business wants better results, however understanding what and where the opportunity is, or what has worked and has not are foundation questions before any decisions can be made.

As Zinc for a no-obligation review of your digital marketing, we are likely to be able to provide you insights into opportunity, return on investment (ROI), Return on Ad Spend (ROAS), and the size of the digital market share.

We can provide a tailored response to specific concerns you may have, such as SEO, PPC, Social, or hold discussions with you about digital marketing plans.

Ask us for more information.