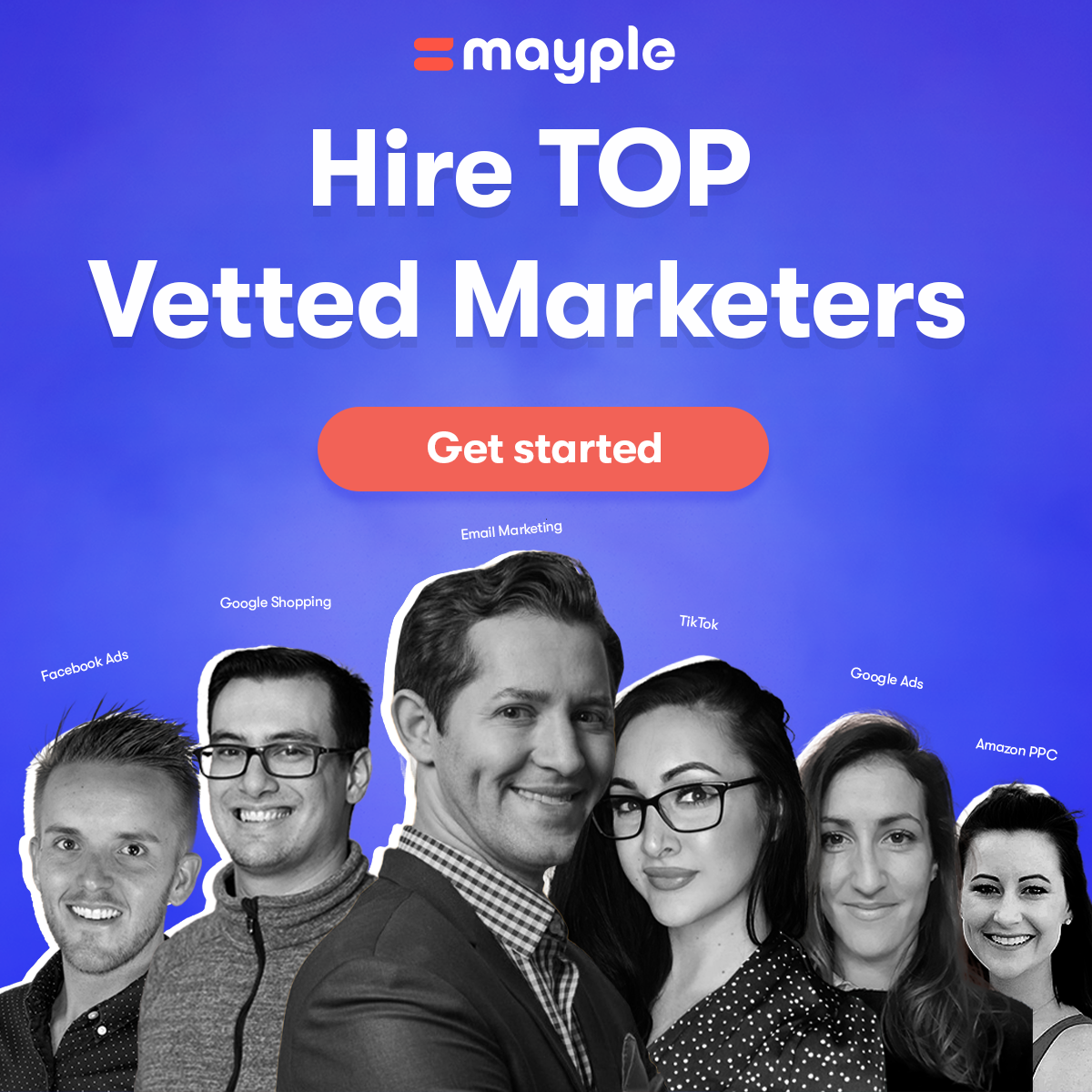 Mayple empowers online businesses and top marketers from around the world to match up, collaborate, and grow together.
Are you a brand owner that's looking to scale your online sales? Tired of gambling on which agency to work with?
Mayple is one platform with everything you need to expand your brand:
Top vetted marketers
AI-powered matching
Unbiased monitoring & recommendations
How to get started with Mayple?
Create your marketing brief

Meet Your Perfect Marketing Match

Get a customized marketing plan

Launch your campaigns with confidence

Get ongoing monitoring and strategic advice
With Mayple, you always have someone in your corner to be focused on your growth.
Our top vetted experts can help your business scale with:
Paid Advertising (Facebook ads, Google ads, and more)
Email Marketing
SEO
CRO (conversion rate optimization)
Social media management
Influencer marketing
and more.
Meet your match today - no credit card required.
www.mayple.com