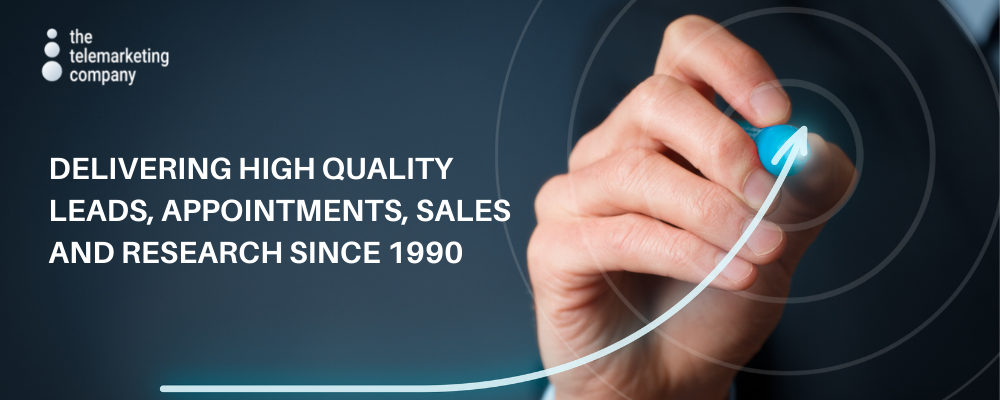 The Telemarketing Company is the UK`s leading outbound telemarketing agency, delivering flexible, high quality voice services, including pre and post sales research, appointment setting, lead generation, inside sales and event attendee generation. With 200 seats in our Brighton-based offices, The Telemarketing Company can handle both projects and ongoing engagements of any size and complexity. Its people are critical to delivery and have a unique profile: telemarketing agents have an average age of 36 and an average tenure of three years; management level average tenure is over seven years. All agents are trained using the ISM framework (for telemarketing agents) and MRS AITS (for research agents). The company offers 100% call recording and works for clients who range from global enterprise scale organisations to a handful of SMEs, earning over 100 client testimonials, from across numerous sectors, which are published on the company website. The Telemarketing Company is authorised by the FCA, holds Investors in People Silver Accreditation and is a member of the DMA. It is a Market Research Society Company Partner with AITS accreditation and IQCS. We are also ISO 9001 and ISO 27001 accredited and an ISM accredited training centre.
Press Releases
Whether to reassure clients that your services are still available, or responding to an enquiry, a phone conversation has the potential to elevate the customer experience more than ever before.

Whilst the prospect of a recession is devastating, it is also an opportunity for smart businesses to seize market share and overtake longstanding competitors.
Products
We offer flexible, high performance telesales and inside sales services, communicating complex propositions often in regulated industries.

We provide high-quality lead generation at every stage of the customer journey, delivering a steady stream of qualified buyers to your sales team.