3 Tips for Working Efficiently Remotely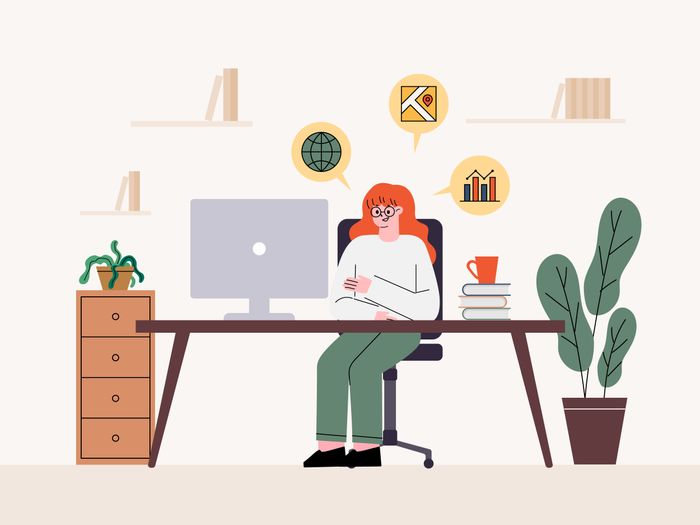 noCRM.io is a fully remote company so our team has always worked from a distance since the beginning. We not only find that it has many advantages in terms of being able to remove the geographical cap on hiring talent from across the globe, but it also greatly boosts our team's efficiency. Given the current situation where many companies are being forced into a partial or full remote-working setup, we thought it would be a good idea to share our experience as a remote company with these three essential tips.
This setup can introduce some challenges for many to work without the routine they're used to. Some even have to juggle work and kids at home— something some of our team members are currently experiencing, too. So how should you allocate time between kids and work? How do you maintain and raise productivity despite the distractions you can find at home?
1. Set Daily Goals
You need to establish a work routine at home. Routines keep your brain and body healthy, and with this disruptive change, it's important to maintain a certain rhythm that matches the one you've had previously.
Act as if you were going to the office. You might be tempted to set the alarm to go off right before you need to "clock in" and work from your bed. Not only will this slow down productivity, but it will also blur the lines between your work and personal life. Instead, make sure you get up, go through your typical morning routine, and start your computer while preparing coffee, tea or anything else you'd like for breakfast.
The first thing we do here at noCRM at the start of each day is to write down the goals or objectives we'd like to achieve for that day. We call it our #3_goals_a_day. Why 3? Because every time we try and do more, we inevitably fail ;) We share these goals on our internal social network and see what others are up to.
This technique has proven to be effective as it will help you organise your work day and focus on what matters. If we had to keep only one thing from 6 years of working remotely it would be that.
For those with kids at home, if possible, you could rotate taking care of the kids with your companion. Our Head of Customer Success, Mariana, splits the day into 2 hour shifts and our Head of Sales, Nicolas, takes half days. Speak with your employees and bosses on how to make this work and trust in the decision you make.
2. Boost internal communication
As a remote company, we've built a tight-knit team despite the fact that we're growing bigger every year and are all in different countries. How did we do it? We place high importance on communication. We consistently find new and long-term solutions to communicate and collaborate better. The following tools have proven to be essential in our day-to-day:
1. A shared calendar for the whole team;
2. Cloud-based phone and video platforms such as Skype, Google Hangouts and Zoom to keep in touch with your colleagues and schedule weekly one-to-one and monthly team meetings;
3. A lead management tool such as noCRM.io to enable your sales team to manage and collaborate on leads and even projects;
4. An internal business communication platform/social network like Slack, Microsoft Teams, Jamespot to share your #3_goals_a_day, know the projects in progress, see what your team is up to, read the latest updates and ask your colleagues for help and/or feedback.
3. Keep a safe distance from your fridge
Last but not least, stay away from your fridge. Sounds easy enough, but it's actually one of the most challenging tips to follow! You might find yourself snacking away in the kitchen and at your desk every 30 minutes without the physical effort of going to the store. Staying healthy while working from home can be quite a challenge. Besides the constant snacking, we're also skipping the office/home/lunch break commute which decreases our daily steps. So, it's important to carve out some time throughout the day to do short workouts. Our UX/UI Designer Hasni and Nicolas follow online training classes with Ma Parenthèse or La Pause Baskets. You can find equivalent services in your country or simply use free, at-home workout videos on YouTube!
We hope these tips will help you with this transition and see that working remotely can in fact be great for productivity!