14 Aug 2023
Big opportunities for charities as 63% of influencers want to work with them says new survey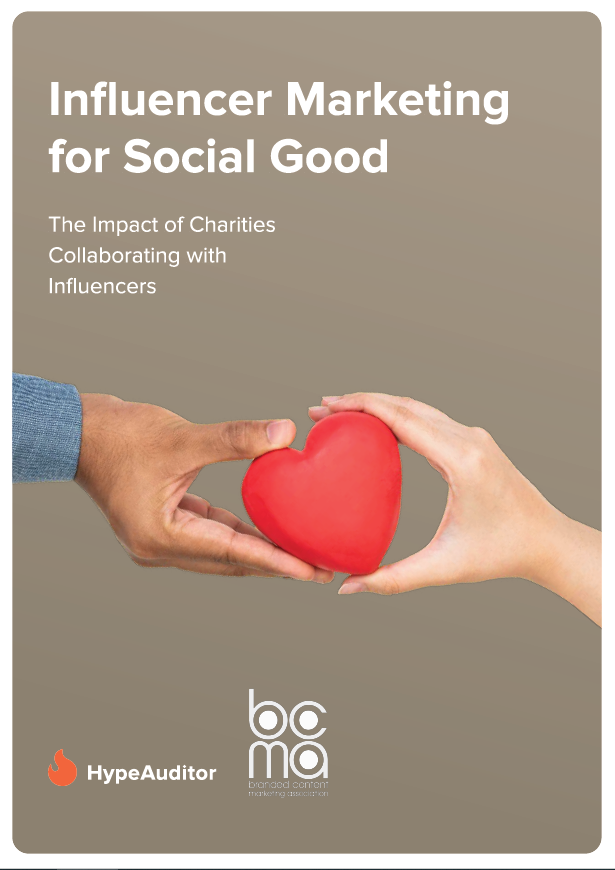 A recent survey conducted by the Branded Content Marketing Association and influencer platform Hype Auditor suggests that over 63% of Influencers would like to work with charities for brand collaborations. Mental health, environmental issues and wellbeing causes top the list of most attractive opportunities. And over 75% believe that by working with charities it improves their level of engagement.
Whilst still creators look for paid partnerships most of the time, among charities 44% said they would be happy to work a pro-bono basis. Among the influencers that have worked with charities, using video content to share their views and passion was the most widely used content format. The survey was compiled with 554 influencers participating. For a copy of the guide click here.
Are you a brand keen to run a cause related campaign with the help of dedicated marketing students
The BCMA (branded content marketing association) is looking for brands to participate in a program with Nottingham Trent University Business School to work with 500 marketing students. The students will design and create the entire strategy and campaign for you. The theme is a CAUSE related campaign of some sort.
This is not only a great way to support the next generation of marketers but also get an entirely free campaign strategy that might have cost hours of time/money. The brand involvement will be attend a couple of short online meetings to explain the brief and to attend the final student pitch later in the year. For the last 2 years the influencer projects have been a huge success for both brands and students. Closing date for signup is 31st August. Please send your interest to gordon@gordonglenister.com