18 Sep 2020
CUSTOMER EXPERIENCE is now a firmly established component of business strategy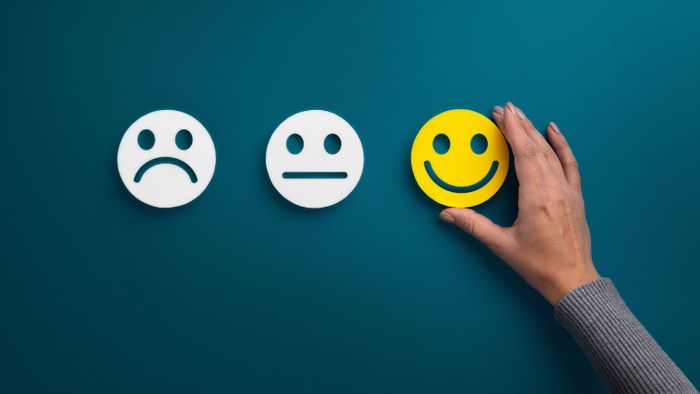 From a very well known, and oft-quoted PWC report in 2019, many of us will be familiar with the stat that 1 in 3 customers will walk away from your brand after just one negative experience. Multiple similar studies echo this, always with the same message.
That's cut-throat. Surely these numbers are overly dramatic on the part of the customer? Surely the bad experience cited must be dramatic too, and therefore exceptional? And the temptation to believe that is where most businesses fall down.
The negative experiences are not dramatic at all. They are part of ordinary, everyday life, and most of the time a business blinks and misses them.
Innocuous as a missed phone call, or slow email response. There is no drama. The customer simply moves on to the next business in the google listing. And that's it.
And apparently 91% won't bother you again after that point. A few may persist if they simply can't find what they need elsewhere, in which case you struck lucky, but most are buying from your competitor.
The problem for a business is then compounded by the damning fact that 96% of those who suffered a negative experience will never tell you.
Well why would they? The cynical consumer doesn't find it that surprising when they are let down, and they are far too busy to either complain, or to help you improve your service with some charitable feedback.
But of course, somewhere down the line, when your business comes up in conversation, a fifth of them will tell someone else about the poor experience. Quite often they'll tell your competitor, who beat you to the business, which only spurs the competitor on to better service, and leaves you in the dark as to where any problem lies.
All of this is the core of CUSTOMER EXPERIENCE. The clue is in the title. The customer is the subject. The customer is our starting point. How the customer thinks. What the customer wants. How the customer feels. Why the customer did one thing over another.
Understanding your customers, against all these measures, is the ultimate key to business success.
CUSTOMER EXPERIENCE is now a firmly established component of business strategy. According to Gartner and Forbes, two thirds of companies now compete on Customer experience – up from one third in 2010.
Forbes cite that:
Companies that lead in customer experience outperform laggards by nearly 80%.
84% of companies that work to improve their customer experience report an increase in their revenue.
Whilst it is a generally acknowledged truth that great Customer Experience delivers positive financial results, building a robust methodology to structurally deliver consistent and enduring great Customer Experience still evades many companies.
And the truth is, it can be a significant challenge for all businesses. Requiring a joined up approach throughout a business, starting with Senior Management and Finance, it will require commitment from Sales, Marketing, Customer Service and all teams that action anything that ultimately serves a customer. It will encompass all channels: online, telephone and face to face; and will require investment in process design, training and service delivery.
Ultimately great Customer Experience is delivered by companies who create a total business culture that puts the customer at the heart of everything they do.
The great news is that there are myriad companies out there who can help you build a customer-centric culture in your business. Companies who can help you with all of the key components of Customer Experience:
Market research and understanding your customers
Customer Expectation Mapping and target setting
Customer Journey Mapping and design
Business process design and construction
Marketing and customer communications
Sales process optimisation
Data centricity and CRM systems
Measuring customer experience and constant improvement
Staff training and performance management / incentivisation
CUSTOMER EXPERIENCE in all industries is going through a turbulent evolution with the advent of COVID-19, and the catalytic explosion of online and virtual services. The balance between human and tech powered service is in constant flux, as businesses constantly innovate, and customers adapt to newly emerging possibilities.
Businesses of all kinds are faced with the challenge of constantly evolving, in a financially challenging marketplace, to identify and deliver the optimum Customer Experience.
When choosing the right partner, to develop your Customer Experience, look for a business who puts the customer (your customer) first and foremost, and who demonstrates that they too take that approach from their business.
For more information contact www.yomdel.com