21 Jan 2020
Effective B2B Event Marketing Ideas And Strategies In 2020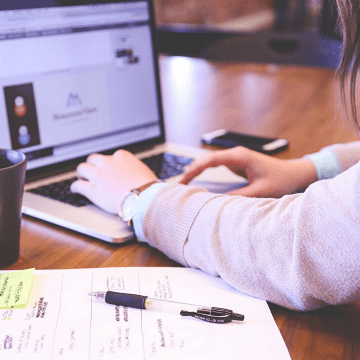 Your target audience is wandering around many channels, and face-to-face events are one of them. B2B events connect you with other businesses that you can work together. But, every success story requires effort and knowledge. Here is how to write your success story through B2B event marketing ideas.
Live events are essential to meet potential customers or partners and build a personal relationship with them. That is why B2B event marketing should be a part of your strategy if you are interested in reaching your goals: promoting your product, launching a service, finding partners, increasing income, etc.

What is B2B event marketing?
B2B event marketing is an offline channel that enables you to contact your audience in person. B2B event marketing is an evergreen field, and it is highly effective when conducted with care as it is trustworthy and interactive.
According to the research, live events helped 65% of attendees have a better understanding of a product or service. B2B event marketing campaigns offer an inclusionary environment to express yourself without missing essential details. Companies' interest in digital events seems to be around in 2020 as well. You can join them whenever you find an event related to your business.
Regardless of your event's theme or reason, there are particular objectives of B2B events such as increasing sales, increasing your brand awareness, and engage your audience. These three objectives are the ultimate goals of every business, and they need to be diffused into the event. Every event is a part of your general marketing strategies.

Effective marketing strategies for B2B events
There is no doubt that different audiences require different events. However, there are basic tactics that digital agencies can follow for B2B event marketings to make every kind of audience happy.
Let's see what the latest B2B marketing trends for your next event are.

1. Invest in the details
After an event, people usually remember the tiny details. Do not stop improving your event's organization until you are done with the small parts that may change the overall environment.
Graphic design, venue choice, speakers, presentation design, and technologies to use are vital for the impact that your event creates. Your event is a combination of many other parts. Make sure that everything from snacks you serve to your logo design is prepared meticulously.

2. Help other people meet each other
People like to join B2B events not only to take part in the organization but also to meet the other attendees, which is a great chance to create a network. In the business world, enlarging a professional network is the key to success.
While determining the flow of the event, you can think of an after-party or happy hour, which will help others wander around casually and meet each other. You can even organize fun games to warm people up. These parts of the events are also great to establish a real bond with your guests.

3. Connect online with offline
Physical gatherings are useful materials to share in the digital world. You can try online live streaming and hashtags to collect all the posts under a title. Find out the most relevant and exciting keywords as hashtags and ask your guests to use this hashtag for their social media posts.
In this way, you can include people who cannot make it to your event but are interested in what is going on there in the event. That means you will increase your audience with a click. Take advantage of technology whenever you can to unite the online and offline audience.

4. Use technology
The latest developments in technology offer countless alternatives to energize your B2B event marketing plan. Augmented reality and virtual reality are becoming more and more popular in the event world, along with the use of hologram.
You can find many ways of using tech devices to attract attention to your point and express yourself more interestingly. If you are interested in a simpler organization, you can make use of explainer presentations for making it represent you perfectly.

5. Offer real experience
People are not interested in joining activities in a passive role. They remember, trust, and like the things when they actively experience because it is a lot more than superficial knowledge. Give your guests a chance to try your service or product for emotional bonding.
From the music that welcomes them in the venue to the activities during the event, everything makes up the experience together. That is a great chance to relate your product or service to life itself. In our age, the world is full of companies that are trying the convince their target audience. Those who can establish strong and long-lasting bonds will be the winner.

6. Share the stage with others
We know that it is your event, and you have a lot to tell your audience. However, it is helpful to share the stage with influencers, employees, and even your audience. So your event may cover different perspectives, which is great to be informative and efficient. Let every party express themselves and do not forget to share the stage with other people.
Do not miss to plan the entertainment on the stage by focusing on the speeches and promoting your brand. If you ask people to stay a bit longer with you at the venue, it will be kind to offer some music or any other icebreaker.

7. Diversify the activities
A B2B event is not all about a brand, a product, or a service. You can take them on a journey using Oculus or make them create a souvenir using 3D scanners. Use technology to make your creative ideas real. You can include your product or service in these activities, but you do not have to do this. Even if an activity seems irrelevant, it will help you engage your audience.
It is usually a big deal to organize a B2B event marketing campaign. You can get professional help and find digital agencies to help you with their marketing efforts.

Author: Gizem Tas
Find out more about Digital Agency Network Global here.