26 Jan 2023
Why marketing agencies are choosing to add a business management solution to their portfolio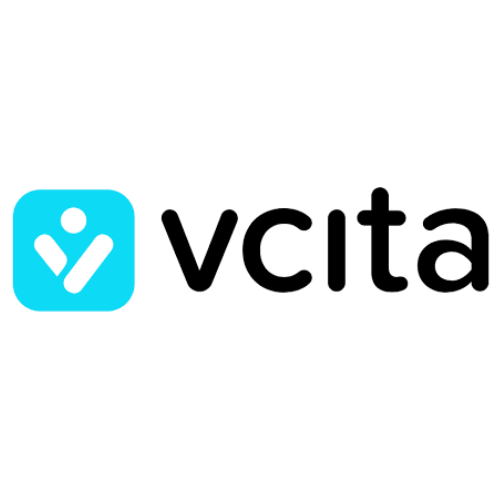 The competition among marketing agencies is tough and it can be difficult to continuously develop and foster new revenue potential. The good news is, you don't have to do it alone. Expanding your current digital portfolio by adding a complementary solution, such as a branded business management platform will help you achieve your business goals. Adding a business management solution to your suite of offerings will allow you to better foster client relationships, boost customer engagement, expand your business offering, and improve your bottom line.
Partnering with a business management solution designed specifically for your small business clients is a great way to help you reach far beyond your current offering. This is especially true when the business management solution has been built out of years of experience and allows for personalization, making it the perfect fit for every marketing agency's clients.
Grow your business offering
We know marketing agencies offer a full suite of products and services from website building to SEO, and everything in between. That said, it can still be difficult to turn lead generation into revenue generation, especially with SME clients.
Small business clients are busy enough as it is and using multiple tools to run their business can end up causing more chaos than order. That is why it is so important for small business owners to find an all-in-one business management solution that takes care of all of their needs.
A good business management solution will be a one-stop shop for your clients, allowing them to easily manage everything including their time, money, clients, and marketing. By supplementing your current offering with such a solution, you will be able to help your clients convert more leads, manage client relationships, automate payments, and make the best business decisions, all with your guidance.
Become a SaaS Provider
By offering a business management solution to your small business clients, your relationship will grow beyond the occasional interaction into something much more consistent, increasing brand awareness. With the ability to take care of so many things from your app, engaging with you will become a part of their daily routine. Whether they are working on scheduling, communicating with clients, or streamlining payments, you will be an integral piece of the puzzle.
By partnering with a business management solution, you will become a SaaS provider, meaning you can provide everything your clients need to run their business in the digital age, including various apps. By doing so you are effectively digitizing your business and using technological advances to your advantage.
Create new revenue opportunities
Offering a business management solution to your clients means the addition of multiple features including automated invoices and payments, a CRM solution, data on leads and much more. More services means more money. While working with a marketing agency might not be a priority for some small businesses, by expanding your offering you are also expanding your potential client base.
Certain business management solutions will also offer you a percentage of payments made within the system. Every time your client makes a payment in the system, you get a token of gratitude.
Implementing a business management solution also means access to data about your clients' activity, allowing you to identify opportunities for upsell. While you might track client activity already, we can guarantee you will benefit from the analytics and reports generated by business management solutions. This data not only allows you to recognize new revenue opportunities, but helps you offer the highest level of service to your clients which will help retain your current clients and attract new business.
Increase customer engagement
By combining your existing offerings and services with a business management solution, your clients will be able to take care of any business task, large or small, from within the platform. Logging in to the app is sure to become a part of your client's daily life and because your clients will associate the platform with your business, every time they log in it will strengthen your relationship with them.
The fact that your clients will no longer need to look further than your app and solution in order to find tools to run their business will automatically increase customer engagement. This will also help build brand loyalty and keep your customers coming back for more.
About vcita
vcita is an all-in-one business management solution designed especially for small businesses, to help them manage their time, money, clients and marketing, all from one convenient place. vcita's solution has been perfected in the over 10 years of the company's existence and offers tools like automated scheduling, a business CRM, payment collection, email marketing automation and much more.
vcita's partnership program has proven fruitful for marketing agencies looking to boost their bottom line and increase customer stickiness. To learn more about vcita's partnership program, visit https://www.vcita.com/partners.
Visit vcita's booth at the B2B Marketing Expo & Marketing Technology Expo on November 22-23 in London. Stand MTX - L32.