16 Jan 2020
Call To Action Podcast - Rory Sutherland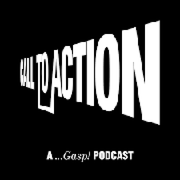 This week we've caught Ogilvy UK's and Behavioural Science's finest, Rory Sutherland. It's an hour of Rory. What do you expect? If it's a jam-packed, entertaining chinwag on all things advertising, marketing and psychology then come tuck in.
For those for whom this will be a first dose of Rory, he is a copywriter-turned-behavioural science expert and torch-bearer, and Vice Chairman of Ogilvy UK. He's been President of the IPA, Chair of the Judges for the Direct Jury at Cannes, and has entertained millions via his unrivalled TED Talks.
Rory writes regular columns for The Spectator, and is the author of two books: The Wiki Man and the recently published Alchemy, The surprising Power of Ideas which don't make Sense.
He talks to us on a ton of topics, including; Direct Marketing, Measurement, Efficiency V's Effectiveness, the state of the modern Ad Agency, Harry Potter, and the need to establish marketing as its own form of unique science.
You can listen to the podcast here: https://audioboom.com/posts/7299396-rory-sutherland