15 Jan 2020
Is Experiential Marketing The Future of Commerce?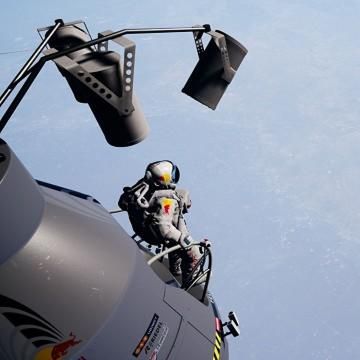 Experiential marketing is a technique which aims at creating an experience between the consumer and the brand. Today, the consumer is not only asking for a quality product, or a brand with good values. The consumer is also asking for a full shopping experience.
The term experiential marketing was coined by Bernd Schmitt, Professor of International Business at Columbia University.
Thus, experiential marketing seems like the right compromise for brands wishing to attract consumers. But first, let's see how this works:

What is the purpose of experiential marketing?
As mentioned previously, experiential marketing allows you to orchestrate the sales process, as soon as the potential customer enters the store, or the online store.
This process used by marketers allows you to sell more products, in addition to building customer loyalty, who will have good memories of their visit to your store. This allows you to create links, making it easier for customers to make a purchase, as well as for them to buy again and again.
Experiential marketing takes several elements into account, setting the pace of the consumer's buying experience. We can take into account the environment created by the shop, the welcome given by the salespeople, the different information gathered in the shop and, once again, given by the sales team.
As a result, the product is no longer at the centre of companies' preoccupations, it is the customer who takes its place.
Some examples of experiential marketing
Some companies have understood the concept, and are very inclined to practice it to appeal to a larger customer base.

Adidas
Adidas is one of the companies that has been able to respond to consumer demand for experience. In New York City, Adidas offers a complete store, where the sales teams do not push consumption. Rather, they are there to listen and advise potential customers. This allows customers to interact with the teams and make purchasing decisions more easily.
In this NYC boutique, there are of course products for sale, but also services to create a complete experience. For example, there is a healthy snack and drink stand, encouraging the customer to spend more time in the Adidas premises.
A historical experience is also set up with the possibility to sit on the bleachers with the brand's creator, Aldi Dassle, present in the form of a statue.
Finally, screens are present to allow customers to create shoe models in their own image, thanks to personalization. Indeed, personalization is also at the heart of the concerns of companies and their marketing experts.
In another experiment, Adidas enlarged his legendary shoe box to make a pop-up store in the city of London for his birthday.

Red Bull
Red Bull has shown us time and time again that they are very effective at marketing, especially experiential marketing. We find them a lot at sporting events, where they sponsor the organization or a few competitors.

However, everyone remembers a very special campaign: Red Bull Stratos, set up in October 2012. The aim of this campaign, in association with Felix Baumgartner, is to break the record for the highest jump. This jump from 39 kilometres above sea level has remained a serious memory and gives Red Bull a reputation well beyond the sale of its flagship product (the energy drink).
This example of experiential marketing is therefore located outside of the brand's shops and stands. The campaign was designed to leave a lasting impression on the minds of consumers.
PSA
PSA, the French car brand has made a splash in the marketing world with an unprecedented retail experience.
The brand has created a PSA Retail concept store, far removed from the car dealer image we have in mind, offering consumers the opportunity to create the car of their dreams. In a very special setting, PSA brings together three of its brands (Peugeot, Citroën, DS Automobiles) by offering a phygital experience, which should soon incorporate the use of virtual reality, to immerse consumers in this experience.
This campaign not only aims to offer consumers an experience, but also to take advantage of less expensive sales spaces. Indeed, this concept store occupies two thirds less than one of its usual car dealerships.

Image Credit: Red Bull
Author: Thibault Herpin
Find out more about Ecommerce Nation here.