11 Feb 2021
Smart Buildings: Shaping How We Live and Work in 2021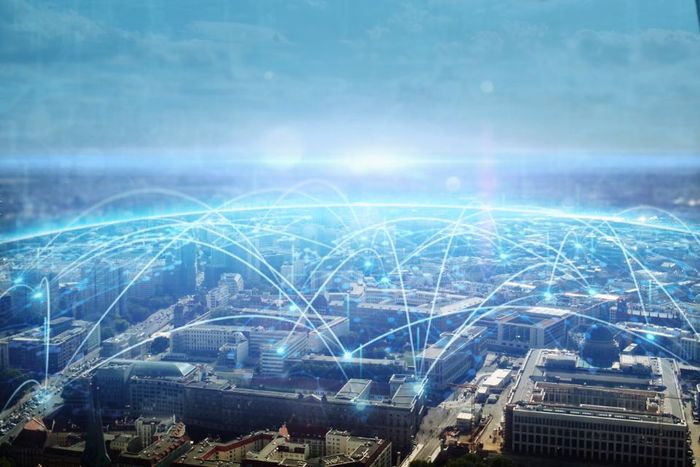 More than half of organisations plan to increase their investment in renewable energy, energy efficiency, and smart building technology in 2021. This is according to Johnson Controls' annual Energy Efficiency Indicator survey. Interestingly enough, these business plans are comparable with investment trends that came after the 2010 recession; now likely a result of preparation for the post-pandemic world.
As people begin returning to shared spaces once herd immunity has been reached, the health of building occupants and energy efficiency will continue to be top of mind—and an investment priority for facilities managers around the world.
What are the drivers for smart buildings?
– Health and safety concerns.
– Reducing energy use and working towards net zero targets.
– New awareness around reducing the spread of infection as a result of the COVID-19 pandemic.
– The need to increase the ability to operate under different conditions, both planned and unforeseen.
In this article, we'll delve further into the survey and reflect on the conclusions drawn. It is important to note that while the report reflects an analysis of the US market, many of the themes are appropriate to the European property industry, and the research opinions are likely shared by the majority.
Net zero is the new hero
As Paris Agreement obligations edge closer, facilities managers are under increasing pressure to reach net zero targets.
– 70% of organisations are very or extremely likely to have one or more facilities that are nearly zero, net zero or positive energy or carbon status in the next 10 years (an increase of 7% from 2019).
– 66% are very or extremely likely to have one or more facilities able to operate off the grid in the next 10 years (an increase of 3% from 2019).
– 63% invested in onsite renewable energy in 2020 (a 22% increase from 2019).
How smart building – tech can help:
The key to harnessing energy efficiencies is having access to accurate, real-time energy consumption data. By knowing how energy is used in your facility (and when), you can identify an "energy action plan" that works for you. This is the role of a smart energy meter; using these will put you in control of your consumption.
Other smart, sensor-based technologies can help reduce energy consumption. For example, occupancy sensors can control lighting and heating so that energy is only being used when someone is in the room.
Smart building: A breath of fresh air
With the evidence strongly indicating that COVID-19 is spread through aerosol transmission, indoor air quality is set to become tantamount to facility safety for facilities managers.
According to the survey:
– 79% are planning to or have already increased air filtration.
– 75% are planning to or have already installed an air treatment system.
– 72% are planning to or have already increased outdoor air ventilation rates.
How smart tech for buildings can help:
New technology is enabling better air quality by observing and monitoring air quality in real time. Indoor air quality sensors can continually measure the air quality within a given area and send an immediate alert if the air quality or ventilation is compromised in any way.
Simple, smart building management systems
According to 81% of survey respondents, increasing the flexibility of facilities and buildings to quickly respond to a variety of emergency conditions was a "very" or "extremely important" driver of investment.
Managers are looking for multi-faceted, 'all-in-one' solutions that can streamline workflows and business operations at a glance.
– 75% have invested in the integration of security systems with other building monitoring systems (an increase of 36% from the 2019 study).
– 33% plan to invest in the integration of building technology systems with distributed energy resources in the next year (an increase of 15% from the previous study).
– 79% say that data analytics and machine learning will have an extremely or very significant impact on buildings.
How smart building systems and tech can help:
From occupant health to energy efficiency, having an interconnected smart building system is fast becoming the norm rather than the exception. The ability to monitor, maintain and control various aspects of a building remotely via a single dashboard allows the facility manager to—quite literally—ensure a safe, efficient, energy-saving environment at all times, from anywhere.
The future is here; and, as evidenced by the survey, the adoption of these smart systems has become a case of "when", not "if".
Source: https://tbtech.co/smart-buildings-shaping-how-we-live-and-work-in-2021/