25 Feb 2020
What Can We Expect From Marketing In 2020?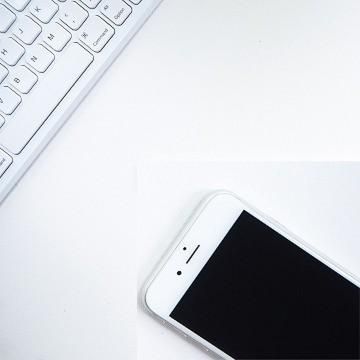 As the year is gradually coming to a close, we need to look at how marketing may or may not change over the next year. Some marketing strategies will continue to be successful and worthwhile, some won't. We've seen how the trends of marketing have been over this past year, so now we can expect some new techniques to come forward and become a powerhouse in our everyday marketing lives. So which new technologies and strategies do we expect to come to the forefront in 2020?
Content Marketing
Yes, we can expect content marketing to continue its prevalence in the industry. It really is true that 'content is king', and we will very much likely see this continue over the next year. The simple fact is, writing and creating high-quality content is a fantastic and effective way to show your knowledge of your industry and really show your expertise. What you really need to focus on is keeping it up, but still focusing on quality over quantity.
Gone are the days of regularly spamming content so that you can get your name out there and show that you are engaging with your field, now you need to make sure that you are posting content that will be relevant, informative, and engaging. You just need to make sure that you keep at it so that you can become a reliable source for content, meaning that people will come back to your site, and also recommend your content to other people, which leads to even more traffic on your company site.
Smart Bidding In Google Ads
We will likely see the continued prevalence of Google Ads Smart Bidding. Things have become more automated over the past few years, and we can expect more of the same here. Smart bidding is expected to become the norm in the way that we pay for ads. Google Ads uses machine learning so that it can optimise your bid and work to maximise your conversion. It does so by allowing you to choose conversion action at the campaign level, which means you can focus in on specific campaigns to improve them in their unique situations.
You can also automatically set your bids to change when sales start or stop, giving you much more control over how you are bidding on Google Ads. You can also now optimise your bids across a variety of campaigns which means that you have even more control over what you can do and it can save you time. It may seem like this is something that we've already heard about, but it is only evolving and becoming more efficient, and this will be something that grows each year as it becomes an even better return on investment due to the streamlining of the process. Google Ads are becoming such an important part of the marketing process that most won't be able to afford to avoid it in the near future.
Personalised Marketing
It is without a doubt that personalisation is something that has been growing in every facet. In fact, we need to consider this more in our marketing as it is always more appealing to a consumer if they feel that you've targeted them personally, but we also need to focus on putting the right adverts in front of the right people. We can see that personalised ads are something that we see more often online due to the use of cookies and what people are browsing. This only enables companies to help pitch their products and services to people who are interested, helping both the buyers and sellers in this process.
Furthermore, you can understand buying habits from your consumers so that you can actually remember the type of product or service that they order from you and then you can suggest anything else that you provide to them if you or your data have highlighted it as something that they are interested in or could benefit from. In fact, from a survey of 1000 respondents, 80% of respondents indicate that they would, in fact, prefer to do business with a company that offers personalisation. Also, 90% of them said that they find personalisation appealing in the marketing process, so it is obvious that personalisation needs to be taken seriously.
Our understanding of personalisation has grown over the past few years. We are now able to carry out campaigns of targeted advertising in effective ways that can provide us with more of a guarantee of our ROI.
Augmented Reality
Augmented reality is still something fairly new in technology. It is something that is mainly being used for concepts or video game ideas, but we are now seeing it being used for more commercial purposes. Clothing brands have started to take notice as they look to use it as an effective way of projecting clothing onto the customer. So how could it work for B2B marketing? Firstly, we could give them augmented projections of how specific equipment could benefit them, what their place at a trade show could look like, and more.
Augmented reality is a technology that has been around for quite some time, but is now something that is becoming truly commercialised. That is why it is looking to see a surge in its commercial use in 2020 as it is embraced by some of the largest brands across the globe. The most useful thing about augmented reality is that it allows customers to experience your product without having it while seeing it in their own daily setting.
SERP Position Zero
Things have changed with SEO. number one is no longer the top spot. Now the aim is to become the 'zero' position. This is the snippet at the top of the search engine's results that comes above all other results and provides content from the page in concise form. It typically contains information in response to the question or query so that it has direct correlation while providing a link to the source material.
This is something that we will begin to see on all web browsers as the first response, but also the first result when you use your voice assistant to tell you a recipe, nearest cinema, or anything else that could be relevant. As voice assistants become more and more popular, you'll want to be position zero on the results page as it will significantly increase your exposure through various channels.
These are just some of the most anticipated marketing techniques that we can expect to see over the next year. We will expect to see some of the mainstays continue to be top performers in terms of marketing strategies, but we should also see some of these techniques also push their way to the forefront of our marketing. Do you agree with these? Do you have any more trends to suggest? Let us know over on social media!