10 Mar 2020
How Can We Invigorate Our B2B Marketing?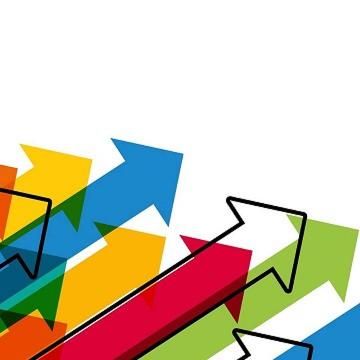 B2B marketing is important. It's also highly professional, but that doesn't mean that it can't be fun! Many marketers see B2B marketing as nothing more than necessary when they should be looking to make it engaging and light-hearted so that they can actually engage their target audience. There are always ever-changing trends in marketing, so we need to focus on keeping things fresh. This all sounds good, but how can we do this exactly? What can we do that can help engage and inform at the same time in a fun, more casual way?
Don't Take Yourself Too Seriously
Obviously you want to appear professional, informative and engaging for your target audience so that you can interact with them, but you also want to make sure that you take a more playful approach to your marketing. In turn, that includes not taking yourselves too seriously. There will often be times that companies or customers get things wrong about your business that you may not always like, but it is always important to turn it into a positive experience than a negative one.
For example, MailChimp did this in a fantastic way as they were used to people mispronouncing their names. Instead of correcting people, they simply looked at what was the most common name people were calling them and made a joke out of it. In response to being called the wrong name, they began marketing campaigns with short films related to some of the different names that they've been given. For example, they released three videos on Youtube. MailShrimp, KaleLimp and JailBlimp were released. This is a great way of engaging your target customers as it creates intrigue and mystery around your campaign.
These parodies were received very well and they gained a large following for their efforts. They were actually praised for their cinematography of their short films, so this high-quality content meant that customers would relate that to their actual brand. They don't take themselves too seriously and they also showed non-users that they are capable of high-quality production, which in turn reflects on the brand. Effectively, we need to look at what works for B2C marketing and adapt it for our own purposes in B2B. This way we'll be able to engage a wider audience.
Stay Relevant
Many companies find it difficult to make their content interesting and stay relevant with the modern-day. That's why it is really important to keep in touch with current affairs and pop culture. This way, you can create reactive marketing that will generate more impressions and interactions, purely because you're staying in tune with current trends. To show that you are engaged with recent interests in the news, television or music scene helps to break you away from the typical businesses that believe you can't have some fun with B2B marketing.
So how can we do this? Sometimes you'll find that there is an unpredictable scoreline in the football, or a team wins a certain cup, which is perfect for involvement. For example, Guinness recently posted on social media following Ireland's loss to New Zealand's 'all blacks' in the Rugby World Cup. Their reaction was to tell their customers to 'have a Carlsberg' as they were 'done with the colour black for today'. The fact that they directly referenced their competitors in the post shows how they haven't taken themselves so seriously and, in turn, shown their dedication and affiliation to Ireland and its rugby team at the same time. Posts like this are far more likely to go viral as they use relevant hashtags and are exposed to people who would not necessarily search for your company.
Be Visual
Companies are forever seeing this boring text of black and white over an entire page, simply looking at copy. No B2C marketer would dare send out facts, figures and statistics to their audience, as the human attention span is very short. While these infographics can be very useful for B2B marketing, we need to remember that we need to be more visual in terms of eye-catching imagery. For this reason, it is always better to include as many different images as you can, helping you to humanise your brand.
For example, cybersecurity and IT company Cisco created a graphic novel to take their potential customers through an engaging visual journey that outlines exactly why they need to focus on the cybersecurity of your company and how they can help you. This is a fantastic example of how you can be creative in telling a client what you can offer, rather than simply offering them some text and one or two statistics. This way, you can create some colourful images that are going to stand out among your competitors.
This doesn't mean simply adding images or graphics to your text. You can also release videos for your marketing that can be a brief reprieve to the usual practice of blogs and text. Videos can be a great way of giving the consumer a peek 'behind the curtain', which again helps to humanise your brand and get people on-side. You can either do this from small snippet videos or you can even live stream some content for people to tune in and watch. People want a company that provides them with good service, but they also want a business that they can trust. That comes by showing everyone what kind of business you are.
There are so many ways that you can spice up your B2B marketing, but above all, you simply want to make yourself a likeable, fun company that can provide insightful, but engaging content. We want to make sure that our marketing is effective, and there's no better way to do that than to make it immersive, which can be achieved by being largely visual. Do you know of any other ways to help make your B2B marketing more engaging? Let us know over on social media!