13 Feb 2020
Is There A Place For Live Streaming In B2B Marketing?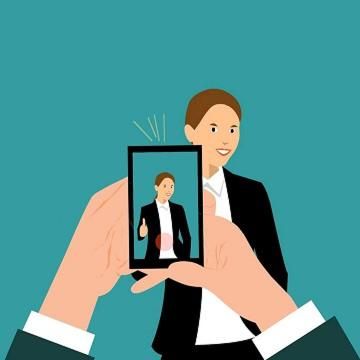 Since the introduction of social media over the past two decades, marketing has changed. We have seen an increase in direct engagement with clients and customers alike as we strive towards a more interactive world. When looking into exactly how social media has progressed, we have been introduced to the idea of live streaming. Just like a network broadcaster, you can broadcast your own live content to your followers with the simple click of a button! We've seen several instances of how this can work when used for influencer marketing, content marketing, and simple customer engagement, so how can it be used for B2B marketing?
Why Should We Live Stream?
Firstly, this seems to become a more interesting idea as Western society begins to catch up with China. At the present moment, China is the leading country for the use of live streaming as they are one of the most internet-engaged nations on the planet. Their use of live streaming has only grown more and more as websites like Twitch came into existence, followed by the larger websites such as Facebook, Instagram and Twitter, who all started using their own live streaming services to keep up to date.
Watson Media and The Weather Company at IBM define it by saying, "Live streaming is a type of video broadcasting that enables enterprises to handle internal and external communications in real-time, at scale, and across the globe." Using this can help increase your viewership and you can even add a signup form access the live stream to gain new subscribers in your list. The fact that you can tap into real-time interactions with people around the world is an opportunity to engage with people who would otherwise be alienated. This is a benefit that cannot be understated as it can help increase your following.
In fact, live streaming has become so popular that subscriptions for live streaming services are expected to have doubled between 2013 and 2020. While we shouldn't expect B2B content to become a paid service, these statistics certainly show that people are becoming even more engaged with live content. It is also becoming increasingly relevant for B2B marketers around the world, and this is yet another way that you can convey messages to your target market.
The real challenge for B2B marketers using live streaming is to focus on consistency. It should not be seen as simply a way of supporting an event or new product, but something that can lead to regular interaction with your followers. It can range from providing invaluable content to simply allowing customers to see how your office works and allow them to get to see the company's human side. This will eventually lead to more engagement, more impressions on your content, and more traffic on your website.
How To Get Your B2B Brand Started
So why should we really be streaming more in B2B marketing? The main reason is to focus on how viewership and engagement. Live streams can help to make things even more accessible for everyone to view and interact with so that they can gain more of a sense of community with the brand. People need to remember that large companies can simply be seen as faceless corporate brands. Instead, this is a way of humanising your company and adding an extra layer to the public view of your brand so that you can put yourself ahead of your competitors.
So how can we do this exactly? Firstly we need to think about what platform we would use for live streaming. You're going to want to find somewhere reliable to stream as reliability will lead to how effective your live streaming will be. Then, once you've found the platform that you want to stream from, you also need to consider which devices you want to stream to and the geographical locations that you will target. Obviously, if you are live streaming, you won't be able to offer subtitles in other languages.
This means that if you are going to focus on speaking one language in your broadcast, you want to only target countries that can understand that language on a national scale. Furthermore, the platform that you choose needs to be able to optimise for the devices you want to stream on, so you have to consider accessibility and security for streaming to laptops, tablets and mobile phones.
A cloud-based solution provides you with the best option for scaling your stream for your audience. This way you can use AI-based technology to ensure that your stream is optimised in terms of quality and bandwidth depending on how many are viewing your live stream. When the AI does this, it makes sure that you are using the network efficiently, but will automatically increase the power if it is needed when more people join the stream.
Live streaming can definitely be used as an effective tool in marketing when used correctly. It can also be used s[pecifically for events or showcases as a fantastic way to engage people that may not have been able to get there due to their geographical location. However, can it become a real powerhouse in B2B marketing when used regularly to connect with your clients? Let us know what you think over on our social media accounts!