10 Sep 2021
The Power of Sponsored Content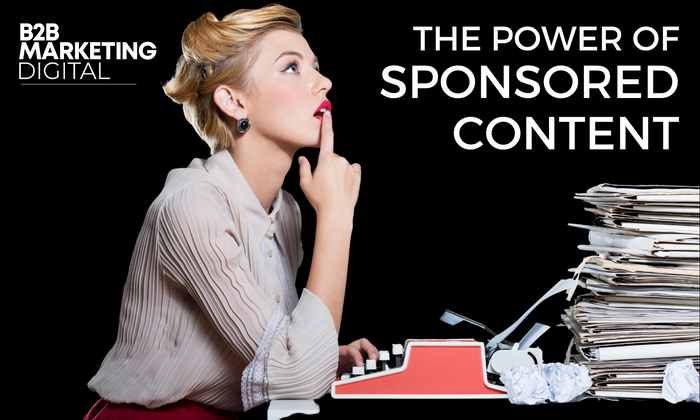 Advertising has evolved at an exponential rate in the last five years alone. With the rise of influencers, targeted ads, and retargeting and remarketing, the modern internet user stands to become overwhelmed by this bombardment of advertising and has thus learned to block out anything too overt.
Despite this saturation, users are not opposed to being advertised to, but organisations need to find new ways to reach users without becoming too overbearing. Bill Gates' seminal article, Content is King (1996), is still relevant in 2021, and companies need to embrace this way of advertising. Sponsored content looks and acts like editorial content. Many people do not mind reading or watching this type of advertisement as it is usually informative and well-integrated into their browsing experience. According to The New York Times, readers spend just as long on sponsored articles as traditional news stories; a fact backed up by a study from Share through and IPG Media Labs.
When it comes to the type of content you can create, the world is your oyster! From articles to podcasts, YouTube tutorials, to LinkedIn campaigns, there are so many platforms that you can use to reach your specific target audience. Some of the top benefits of using sponsored content as part of your marketing strategy include:
1. Better audience reach
2. Improved customer loyalty
3. Creating a more authentic and trustful brand
By using sponsored content, marketers can create a connection with their potential and current customers through storytelling. This is the true power of sponsored content. Connections and relationships have become more important than ever, and if a customer can feel connected to your brand, they will have another reason to remain loyal.
In the last few years, using influencers for sponsored content has become increasingly popular. This type of sponsored content is a reliable way to increase a brand's reach across social media and improve your relationship with your customers. Specialist in this field, Jason Levin, Director, TILT has said that "In our content space – influencer – the fine balance to strike is making work that looks polished and compelling but that doesn't stick out of an influencer's timeline, Instagram grid or native material like a sore 'I-am-sponsored' thumb. Sound easy? It's not. But it's gold when you get it right."
When your customers are looking at purchasing a product, they go through a buyer's journey to ensure they are buying the correct product. By creating content for each of these stages, you put yourself at the front of their mind throughout the process. The three main stages that you will need to produce content for is:
Step one: Awareness
At this stage, customers need to be made aware of a problem that needs solving. They start doing research and are not currently able to make a final decision. Therefore, your content needs to be informative, exploring the extent of the problem that needs solving. At this stage, an organisation can speak of its solution generally but avoid going into specifics and anything that blatantly creates pressure to purchase. At this stage, you can make use of blogs, YouTube videos and infographics.
Step two: Consideration
Once the customer has reached this stage, they understand their problem/need but do not have enough information about a potential solution. An organisation needs to provide the customer with further information to help them make an informed decision. The customer may still not be ready to buy at this stage and needs to be informed of what your products can do to solve the problem/need and why they should invest in it. In this stage, you can make use of e-books, blogs, webinars, etc.
Step three: Decision
Finally, the customer has been fully informed and has come to a point where they must decide on the product. Many organisations fail to leverage media to explore the problem and the solution extensively, causing customers to decide about the product without all the information. Suppose an organisation has followed stages one and two. In that case, it is in the most optimised position for a prospective customer to decide, placing it in a better position than those companies who have provided less information. Now having a website populated with an organisation's data is great; however, you should not solely rely on this to bring in a lead. Now that a prospective customer is deciding, this is the stage where sales teams need to get involved in contacting the customer. At this stage, you should make use of whitepapers, case studies and blog posts.

Join Top Business Tech, Jason Levin (Director, TILT), Riaan Wolmarans (Head of digital: media, Arena Holdings) and Miguel López Cedeño (Head of Paid Media, Absolute Digital) on the 30th of September to discuss sponsored content, its value, why organisations have started adopting it and how it differs from other forms of editorial and advertisements.