23 Aug 2023
Threads... Hanging on by a Thread?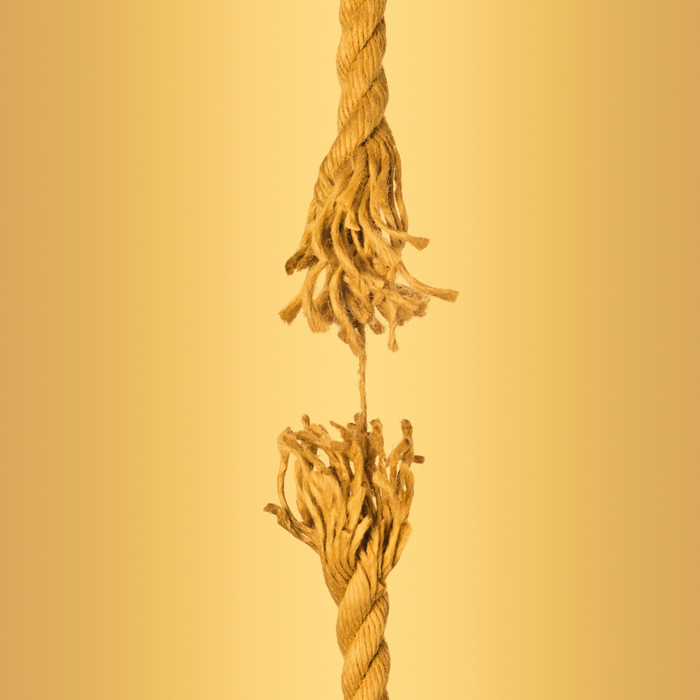 The launch of Threads has caused an uproar in the Tech - Media industry, with Twitter bearing the maximum brunt caused by this new Meta innovation. Several narratives continue to float across social media, and journalists have left no stone unturned - eagerly jumping onto this new cruise of conflict. Headlines for the past weeks have been waging their bets on who really is going to emerge victorious after this tech war between Twitter and Threads. Or shall I say Elon Musk and Mark Zuckerberg? Are they finally going to take it to the ring and give us the long-awaited cage fight we deserve?
Well, we aren't here to take sides (or so we say), but rather draw on facts and statistics, and give you a rundown of Threads since its launch. Is the hype worth it, or is Threads clutching on to its existence by a single, slippery thread? Let's find out!
The Peak
Threads officially went live in early July. Taking advantage of the mayhem at Twitter - the app successfully lured in 100 million users just a week after its launch [Threads app signs up 100m users in less than a week - BBC News]. It was deemed as the perfect blend of Twitter and Instagram. The app relaxed character restrictions with key differentiators including the flexibility to post videos, and pictures. Hence, bridging the gap between Instagram and Twitter for users. First-movers, marketers, and influencers quickly pivoted towards Threads – a new addition to their current Instagram accounts and a means to level up either their engagement with fans or help familiarise themselves with this new interactive platform.
Allowing real-time conversations and capitalising on the intersection between Threads and Instagram (owned by the same parent company, Meta) - the app was placed on top of the Apple store. Not soon after, Threads was commemorated with the title of – 'Twitter Killer'. Reaching 100m within a week as compared to Twitter who have garnered an estimate of 340m subscribers over the years, the tile could not be condemned [Twitter: number of users worldwide 2024 | Statista]
The launch, however, did not come without its own share of critics, many of whom happen to be Twitter loyalists. Threads was called out for its censorship policies, which significantly poses limits on content and self-expression. Mark Zuckerberg, called it a "a friendly platform", another synonym for bland and boring. The reason behind Twitter's success is largely owed to the open debate, discussion, and controversial news articles that the platform levies. The essence lies in enabling individuals to be authentic and honest. A 'friendly' platform is not one for experts, who openly indulge in a debate on Twitter, making it much more interesting to people who choose to stay engaged.
The Fall?
We are now in August and questions have been raised if the early success of Threads was the calm before the storm, with advocates of Threads slowly vanishing into thin air. With a 79% drop in engagement this month, [Threads' Engagement Has Tanked 79%. What Can It Do To Rebound? | The Drum] we ask, is Threads really going to be the end of Twitter – or is the idea too far-fetched? Experts have come to debate the fate of the app which inherently lacks features that drives users towards Twitter, i.e: Keywords, the ability to search for trending topics, and most importantly a freedom from the shackles of censorship. The user interface isn't as spot-on as one would expect. Google + and Myspace experienced a similar hype before succumbing to their fate leading up to their ultimate failure. Is history repeating itself or is there hope for Threads to beat the odds? Well, Mark Zuckerberg seems to be reeling with optimism regarding the success of the app and stated in a Thread "We've run this playbook may times (FB, IG, Stories, Reels, etc) and I am confident that Threads is on a good path too". Will experience out win the current statistics? Or are the critics spot on with their opinions on the platform?
Future Predictions:
Threads has the potential to survive, and possibly forever disrupt the tech-media industry. The key advantage being the stature held by Meta, and their expertise to turn the tide. It's imperative for them to correct the wrong. Their failure to engage and retain consumers has come early in their lifecycle, however, the company's ability to identify lacking features is an advantage which could potentially repair the damage done. Adding much-needed search features, improving the quality of content by limiting censorship, and pivoting away from their initial objective of making it a friendly platform are all key steps the company should consider taking to ensure the success of Threads. We believe Mark Zuckerberg when he says he's played this game before! Now is the time for him to level up, and unlock the full potential Threads holds which like the title suggests is currently hanging on by a thread!
---
Author
Nandini Arora, Content Executive at Roar B2B