30 Aug 2023
Unravelling the Secrets behind effective Brand Storytelling - Through a Gen Z lens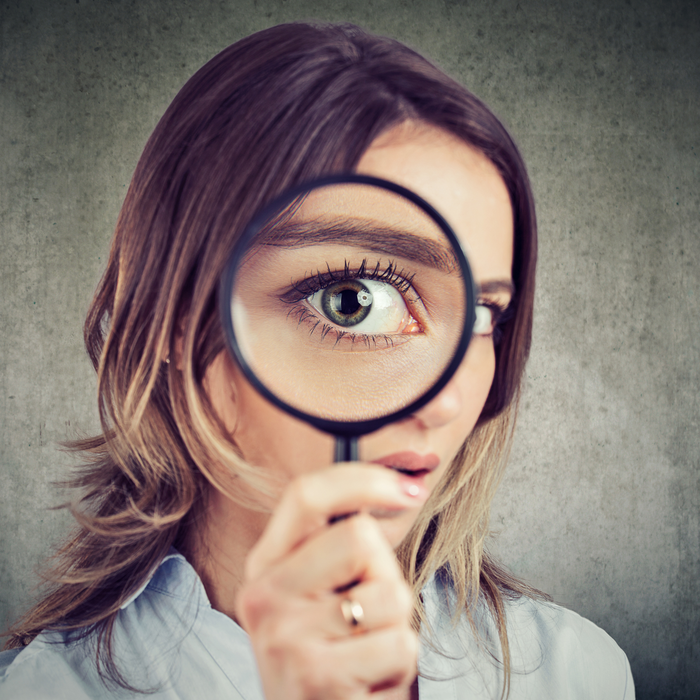 Crafting stories has been at the heart of marketing since before the inception of the term, 'Marketing'. While the chronicle of evoking emotion and empathy has trickled down through generations, the narrative has shifted to adopt today's ideologies, with brands utilising creativity as their most potent weapon.
The rise of Gen Z has significantly changed the trajectory of 'how stories are told'. Driving change, authenticity, social responsibility, and cultivating a holistic experience has taken precedence over hopping on bandwagons and mapping out the traditional – 'a brand coming to life' story. Marketers are faced with informed consumers who have shown to unapologetically voice their opinions. Challenged with new complexities brands continue to navigate methods and tools to successfully acquire and engage these smart consumers.
We know the challenges, but what are the opportunities?
In this digital age, brands are equipped with new mediums of telling stories to capture and compel Gen Z. To flesh out their best, it's essential for marketers to strategically exploit digital tools, and go down a creative route. This article unveils key directions your brand can take to tell a compelling story by drawing on practical examples of brands that have mastered the art of crafting brand stories.
Changemakers - The Magic Touch
The rise of brand collaborations and partnerships has played a crucial role in building groundbreaking narratives for decades now. While brand collaborations are of familiar territory for marketers, the untapped potential for implementing strategic storytelling campaigns is an area marketers continue to discover – after all, there is no end to creativity! From a Gen Z perspective, it's imperative for brands to decipher a clear and strong message targeted to inspire and influence a community. An illustrative example is the case of Disney and the launch of their transformative short film, 'Ella – A Modern Day Fairytale' [Ella: A Modern Day Fairytale | England Football] in partnership with England Football. The story, narrated by icon Alex Scott retells the Cinderella story in a new light to inspire a new generation of female footballers. The story celebrates women while encapsulating the real-life struggles and obstacles faced by women and young girls and in turn, empowering them to follow their passion against all odds. With an aspect of relatability, the campaign exhibits courage, determination and hits all the right spots to fuel change. The key takeaway – don't be afraid to embrace a new narrative and transform into becoming changemakers. This key addition to Disney's rebranding strategy is indicative of the company's willingness to move with the times and break away from the stereotypes they once actively took part in creating.
A Winning Social Aspect
Gen Z love a story that addresses social change. It's becoming increasingly important for brands to step up and take responsibility. But that's not the end of it– shedding light on an issue is great, but its impact is limited without action. A great example is the 'No More Red' [No More Red | Arsenal.com] campaign launched by Arsenal in partnership with Adidas, addressing concerns regarding increased deaths by stabbings across England. Arsenal x Adidas effectively addressed the issue of increased youth violence, and sparked conversation by replacing Arsenal's iconic red t-shirt with a white t-shirt. The campaign that was rolled out in two phases, wasn't a story with start and an end, rather a statement to encourage a narrative, start a conversation and drive a movement against increased youth violence. The advert was followed by an extensive volunteering programme that continues to run across England today. How did Arsenal x Adidas succeed? The first and foremost reason behind their success was their ability to identify a topic that was overlooked by others in the industry – Youth Violence. They started a movement of their own, rather than clutching onto an overused trend or participating in a bandwagon – They chose to become trendsetters rather than Trend Followers. This supplemented by the fact that they chose to act on the story and stayed true to the movement that they started was the key essence eventually leading up to the success of the campaign.
Create An Experience – Augmented Reality (AR), Virtual Reality (VR) and Mixed Reality (MR):
The wave of AR and VR has introduced a plethora of opportunities for innovation in the realm of storytelling. Research has indicated that Gen Z are experience-driven individuals. Would there be a better way to engage this new generation than by creating an experience? The rise of AR, VR & MR unfolds a whole new realm of possibilities, a key one including the ability to enable consumers to become active players in your brand story. While the concept may be new to a few, it is ancient news to Merrel [Outdoor-Apparel Brand Merrell Uses Virtual Reality to Refresh Brand | Ad Age] which did exactly this 8 whole years ago! The company designed a VR experience as part of their product demo campaign for their new hiking shoe line. Consumers could live the exact experience of wearing Merrell's hiking shoes on a mountain trek, hence giving consumers the power to determine their own narratives for the brand. The secret to their success was creating an exciting and immersive experience for their consumers and enabling them to become an active part of their brand story. 8 years since we have seen Lego create an AR lens for snap filters, and Three UK [Three unveils world's first holographic ad on the South Bank | Dimension (dimensionstudio.co)] design a holographic experience showcasing the endless possibilities brought to us by these new age technologies!
The Influencer Effect:
The role of influencers has been extensively debated in recent times, with their authenticity being questioned every step of the way. However, research continues to indicate the importance of integrating influencer marketing in brand storytelling. Experts have highlighted the key role played by influencers in helping brands create communities. Influencer collaborations have often been the key to reaching specific consumer segments by utilising influencer insights and fan base to personalise campaigns and drive engagement rates. An instance of when this was effectively implemented was the Olay Super Bowl [Bisexual YouTuber Lilly Singh joins astronaut Nicole Stott in Super Bowl ad (thepinknews.com)] Advertisement in 2020, which featured Lily Singh, a famous YouTuber. The idea was to connect with female fans of Super Bowl and empower them to become changemakers.
The End
To sum it up, it's time for brands to cultivate meaningful, experience-driven, and thought-provoking marketing campaigns. It's more crucial now, than ever to unbox creativity by embedding differentiation of thought and capitalizing on new mediums of telling stories. Additionally, mass roll outs of digital campaigns, augmented & virtual experiences and becoming changemakers are all aspects brands should consider utilizing when telling their story - A dash of all these is the perfect blend for you to create a compelling brand story.
---
Author
Nandini Arora, Content Executive at Roar B2B