--------------------------------------------
The right marketing tools, insight and strategies for 2021 and 2022
An undeniable impact of COVID-19 is the way it has affected how we live, work and do business. With lockdowns and travel restrictions, people have spent more time at home and online than ever before.

Businesses large and small have needed to adapt to survive, with many taking baby steps into the digital world. But what we don't see is the positive outcome from this 'new normal', that it has shown us a glimpse of what is possible online and opened up a wealth of new virtual engagement tools.
The Digital Brief: B2B Marketing Expo Webinar Series is designed to inspire people on how they can thrive in this new digital era - that with the right marketing tools, insight, and strategies, we can make reliable marketing campaigns that support business goals with tangible ROIs within our grasps, ensuring success today and for the years to come.
In this webisode you will discover initiatives that will guide you as you navigate a route to successfully engaging a post-pandemic world.
What you will gain: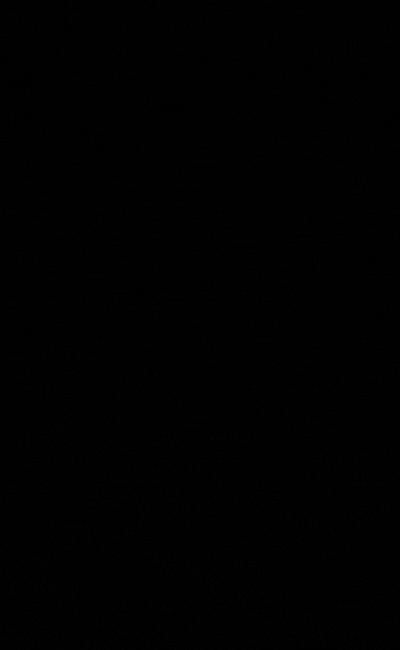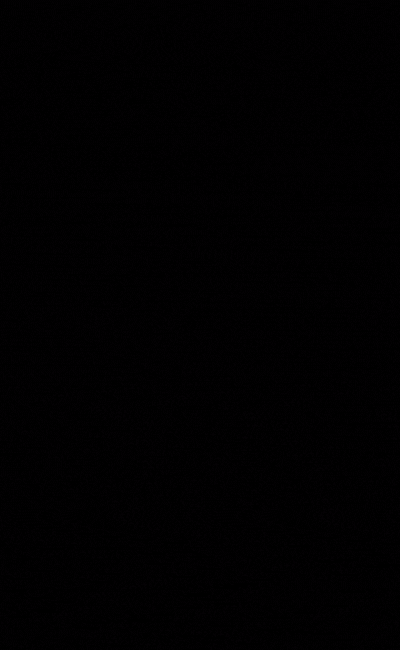 Agenda
Key learnings from our 2021 marketing census
In this webisode, Aaron, Director at Impression previews the launch of Impression's marketing census 2021, which surveyed marketing professionals across the UK across a variety of sectors.
Results revealed that 88% of businesses expect to see growth in 2021, with 57% set to increase their marketing spend. This session will look into which key factors are set to support this optimistic outlook, including the online channels that are predicted to be the most effective and where businesses plan to allocate the majority of their marketing spend.
What will you gain:
Inspiration to try new digital marketing channels
Insight into which channels to invest in for success
The importance of investing in a variety of marketing channels
Hunger to improve data quality in their marketing team

Aaron Dicks, Managing Director

Aaron is a digital marketer and web developer by trade turned agency owner in 2012. He's been building and optimising websites for over 10 years. His specific area of expertise lies in digital strategy, tech SEO and Analytics consultancy, helped greatly by an in-depth knowledge of content management systems, APIs, and programming in general. Day-to-day Aaron's role at Impression centres around overall client performance and strategy, including assisting businesses with market entry, internationalisation and channel expansion.
Using affordable, accessible 360° 3D VR technologies to make your remote storytelling a virtual reality
Many feel that Virtual Reality, or VR, is an expensive hobby with unwieldy tech and limited applications in the real world of today.
This session will help dispel those myths and show you that even a simple setup can create a unique, immersive experience to capture your audience and tell them your story wherever they are and often using the tech most users will find at home already.
VR can offer so many affordable, repeatable and shareable training, marketing, collaboration and asset management experiences.
From immersive 360° virtual tours filled with interactivity to affordable customised Virtual Reality (VR) team rooms perfect for remote collaboration in small business, Richard Jackson and his team are keen to ensure businesses and organisations of all shapes, sizes and sectors can enjoy the benefits of using virtual reality technologies.
No headsets required, jump in!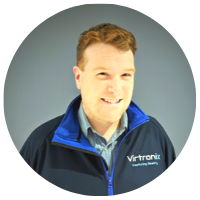 Richard Jackson, Managing Director

Richard's background as a retail operations & customer experience manager at Tesco Head Office and former BBC broadcast assistant with a passion for tech, photography and 3D modelling led him to setting up Virtronix in 2017. The digital twins that he has helped create have been shared all around the world and accessed by over a quarter of a million virtual visitors since then. Richard also coaches school groups, other businesses and teams empowering them to develop, create and enjoy their own virtual worlds and share their own story; be they small or large scale or out of this physical world.
Snog, marry, avoid?
How do your customers view your business?
True customer loyalty is earned over time, it should be based on building emotional connections rather than short term manipulations, so if you're relying on discounts, rebates and promotions to drive loyalty you may want to re-think your strategy!
In this session, well...
Debunk some motivation myths
Share some hard-earned wisdom
Give you some useful techniques on how to keep your customers coming back for more!
Incentivesmart mission is to help ambitious businesses build #RewardingRelationships and trust with their customers, channels and employees. They achieve this through the expert delivery of award-winning loyalty and engagement programmes designed to drive performance, improve knowledge, open up communication, and to reward and recognise desired behaviours, resulting in measurable return on investment.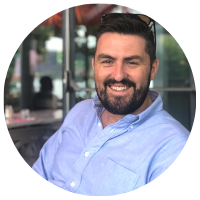 Richard White, CEO and Founder

Richard is a serial entrepreneur, proud dad of two, speaker, and leader of a passionate group of Incentivesmarties. Together they are on a mission to help businesses create more #RewardingRelationships with their employees and customers.
Having been a bit of an entrepreneur throughout his school years it was inevitable that he would start his first real business at the age of just 19. Richard has had an interesting business journey since then, including being offered investment on BBC Dragon's Den back in 2005, but that's a whole different webisode. In the financial crash of 2009 Richard's events and retail businesses suffered and he lost everything, but a casual chat with an old customer about dealer loyalty sowed the seeds for what would later become Incentivesmart.
An otterly effective guide to leveraging the hidden marketing assets in your business
Great marketing requires an investment - in time, in money and also in energy but you don't always have to be a trained marketer to achieve incredible results!
What if an OTTER could help you prioritise the right things, leverage and uncover some hidden assets in your business and create systems and processes that deliver repeatable results.
In this session Charlie will share the OTTER that will give you a simple plan to market your business effectively, without feeling overwhelmed or making you spend a fortune.
Discover a simple and effective marketing framework to help you achieve more with less.
Identify some hidden marketing assets in your business you might not know you have.
Learn how to be resourceful with your marketing and increase your Return on investment in time, money and energy.
Charlie Whyman and Curious B2B Marketing offer consulting, training and coaching services to help you and your business prioritise what matters, leverage the assets at your fingertips and create systems that deliver repeatable results.
Services Offered:
Curious Marketing Planning
Marketing Strategy
Facilitation and Creative Thinking
LinkedIn Training
Marketing Momentum Building and Coaching
The Curious Marketing Club - virtual community and learning hub
12-week Business Development Accelerator Programme
Specialities include: Social Selling, LinkedIn Marketing, Events, Relationship driven marketing, Partnerships and Collaborations, Community Building, Podcasting
Listen to The Curiosity Key Podcast here: www.charliewhyman.com/podcast/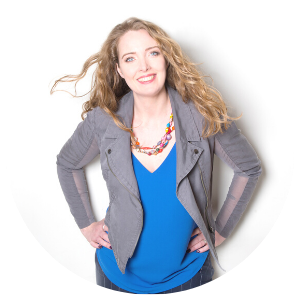 Charlie Whyman,
Chief Marketing Momentum Builder Charlie Whyman is a Curious B2B Marketing Strategist, Momentum Builder, Speaker and Facilitator. Her OTTER framework helps businesses that want to market and stand out to other businesses prioritise what matters, leverage the hidden assets available to them and create curious marketing systems that deliver real results.
Prior to working in learning and development, Charlie held senior leadership roles in small but mighty global organisations working across industries including mining, shipping, geospatial, sports and healthcare.
Charlie has given product demonstrations in the world's deepest gold mine, hosted events in heritage centres and platinum mines in South Africa, launched top secret MVP's without being able to talk about them and can attribute millions of pounds worth of sales off the back of LinkedIn.
She even managed to help Collision Investigators in the police get excited about using laser scanning technology they didn't think they needed.
Charlie is committed to highlighting how business can be used as a force for good and creating curious marketing adventures that customers want to keep coming back to and tell others about.
Business Owners, Consultants and teams work with Charlie to gain clarity, confidence and skills to attract more leads and make more sales with a Curious Marketing Plan and System.
Customer success as a key driver of growth in your install base
If you treat Customer Success as a strategy to fight churn, you are neglecting a huge part of your growth engine.
The cost of acquiring new customers is high and so is the investments that we make to ensure customers are successful. The upside to this is that if you are doing it right, you have built a legion of fans that not only trust you, but that would readily buy more from you.
Tune in to learn from HubSpot how Customer Success can help you create hot leads!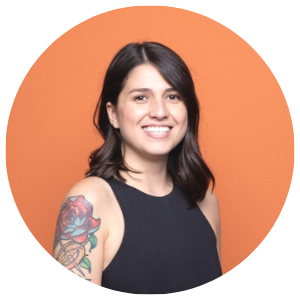 Daphne Costa Lopes
Leader in Customer Success and Project Management EMEA

Daphne Costa Lopes is a leader in Customer Success and Product Management, but above all, she a scientist fascinated with the impact of technology on everyday life.
Her mission is to combine science and technology to deconstruct organisational boundaries and empower teams to deliver disruptive customer experiences. Daphne dreams of a world where technology enables people to let go of daily repetitive tasks and focus on deep thinking and creative problem-solving.
She has dedicated the last five years to developing a Swiss army knife of skills in human behaviour, business processes, and technology.