15 Mar 2021
Cognism raises $12.5 million as European Expansion Continues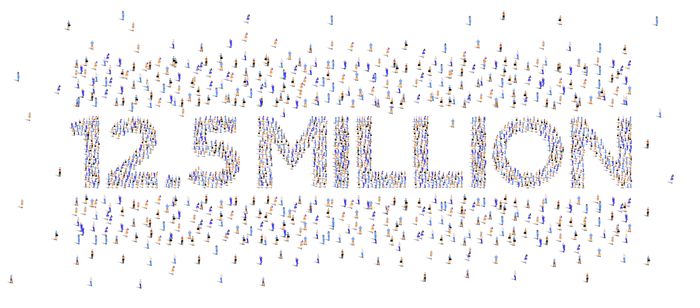 $12.5m raise led by existing investors; AXA Venture Partners, Investiere, and VentureFounders.
Joined by new investor Swisscom Ventures
ARR grew by 60% year-on-year to December 2020 from $7 to $11 million.
Cognism's technology helped over 1,000 customers in 30 countries access compliant prospect data in 2020.
This latest funding was led by existing investors AXA Venture Partners alongside Investiere and VentureFounders. They are joined by new investor Swisscom Ventures.
The capital will support Cognism in its plans to expand further across Europe and consolidate its position as a leading provider of compliant and intelligent B2B contact data.
James Isilay, CEO of Cognism, said:
"This is great news for us as we continue to thrive. This funding round marks the continued recognition of the strength of our team as we are now one of the biggest go-to-market data providers in Europe."

"In 2021 we are focusing on growing our presence in the U.K. and on the continent. We are also looking to enhance our product suite with additional functionality and solutions for our global market."

"We continue to invest in making our data compliant in every one of the 30 countries in which we operate. Our patented AI technology solution makes the process of finding the right prospect faster, more accurate and compliant, which is now a top priority for all businesses."
Stefan Kuentz, Partner at Swisscom Ventures, said:
"Sales intelligence is crucial for making sellers more productive, even more so when people are working from home. Cognism is well-positioned to become the leading company in Europe and we are excited to be part of that journey."
FY2020 saw the company report 60% growth year-on-year as ARR increased from $7 to $11 million. January 2021 saw record-breaking growth for the company as new-business ARR and revenue for the month both surpassed $1 million for the first time.
May 2020 saw Cognism acquire email signature marketing platform Mailtastic and the company's workforce now includes 200 employees based in seven countries including the U.K., USA, Canada, South Africa, Croatia, Macedonia and Germany.
Cognism's continued success and revenue growth is testament to the demand from B2B companies for compliant prospecting data. The company's ongoing commitment to adhering to global regulations is recognised, as it now is a global leader in providing compliant prospecting data to over 1,000 companies worldwide.
About James Isilay, Cognism CEO
James Isilay is the co-founder and CEO of Cognism, one of the fastest-growing SaaS companies in the UK. Last year, Cognism grew ARR by 60% and was voted a Top 10 UK Start-up by LinkedIn.
James approaches work with unrivalled technical and organisational skills, perseverance, precision, and total dedication. He is an expert in lead generation, sales management, and alpha discovery using algorithmic technologies, natural language processing, and machine learning.
Before founding Cognism, James was an Algorithmic Trader and Quantitative Developer at Axpo Group, EGL Trading and UBS. James has an MEng in Information Systems Engineering from Imperial College London.
About Cognism
Established in 2015 and headquartered in London, U.K., Cognism is a world-leading all-in-one globally compliant prospecting solution. Powered by patented AI technology, it provides organisations with compliant B2B data and a suite of sales acceleration tools to help action it. Cognism enables its global customers to find and deliver new revenue, faster.
Cognism's international team of over 200 employees is passionate about providing real-time, accurate data that businesses can trust in order to grow.
For further information visit https://www.cognism.com/