07 Sep 2020
GatedContent hints at AI solution for B2B Marketing Expo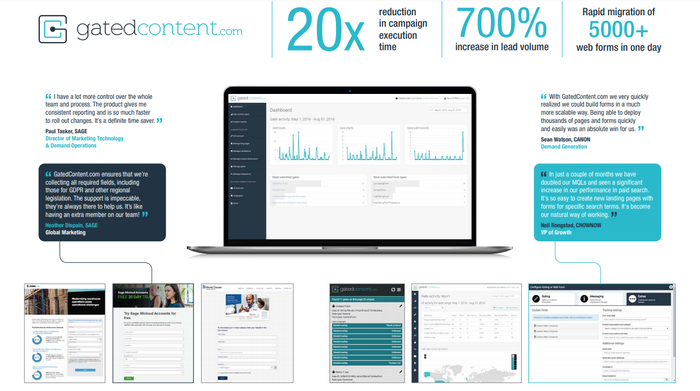 GatedContent.com is delighted to announce its will be exhibiting at B2B Marketing Expo in November. As the world looks to more cost-effective ways to convert new customers, GatedContent.com has become the must-have SaaS platform for many of the world's leading B2B enterprises.
The GatedContent.com platform provides web authors with a simple, consistent and highly measurable way to deploy forms across the complete range of their global web assets. Rather than spend months on integration development, spend minutes getting tight integration with your forms, your CMS and all of your marketing technology platforms.
GatedContent.com can be integrated into your corporate website with a single block of JavaScript and will immediately give your customers an unrivalled customer experience – increasing conversion rates and improving sales.
Come and join us on stand 917 to see how GatedContent.com could work for your business or to discuss our upcoming AI gating solution.