10 Nov 2021
Kingsline becomes award winning once more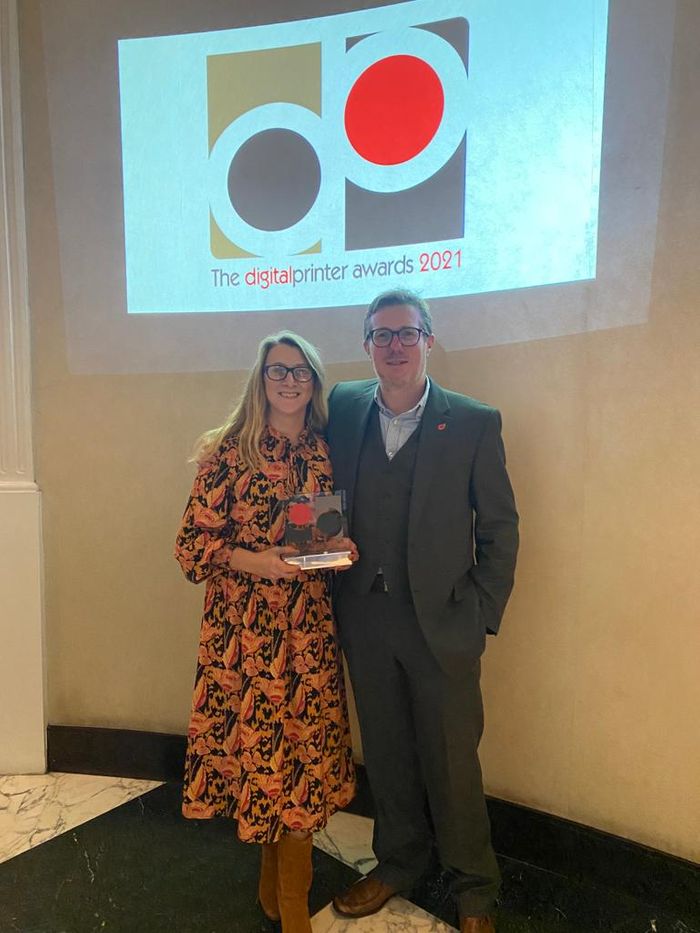 Sussex based digital print and direct mail company Kingsline were proud to have been nominated at this year's Digital Printer Awards in the category 'Adding Value' for their direct mail campaign - Digital Beneficiary. The awards ceremony took place at the Intercontinental Hotel, Park Lane, London in which many successful nominees spanning across the digtal print and direct mail industry got to meet and mingle face to face at this prestigous event.
With Adding Value being the first award to be announced, Gill Saunders, Director of Kingsliine was absolutely thrilled when they were declared the winner. "It was a privilege to have been nominated and be amongst such a high calibre of entries, so to win is the ultimate accolade", says Gill.
This campaign is a white paper solution in which Kingsline are printing and enclosing printed letters for a child sponsorship charity, Compassion and their creative agency Drummer. "This is a fantastic example of white paper customer communication, combining data, digital print and intelligent fulfilment to produce truly unique direct mail", states David Saunders, Managing Director.
The result is a completely personalised pack, providing the sponsor with a tangible set of information specific to their sponsored child. Timings have vastly improved as well as significant cuts in postage costs and a reduced carbon footprint. Compassion have evaluated results from the pilot countries based on returned surveys, sponsor feedback on how this campaign adds value includes "Receiving the letter quickly is more important than receiving the original copy".
"We view this project as our flagship service", quotes Gill, and believe this solution can help many organisations re-structure their marketing communications to increase speed to market and help reduce wastage.
For further information or discussions please contact Roxanna Lea on 01435 813143 or email rlea@kingsline.net