02 Nov 2022
LSi Executive Gift Boxes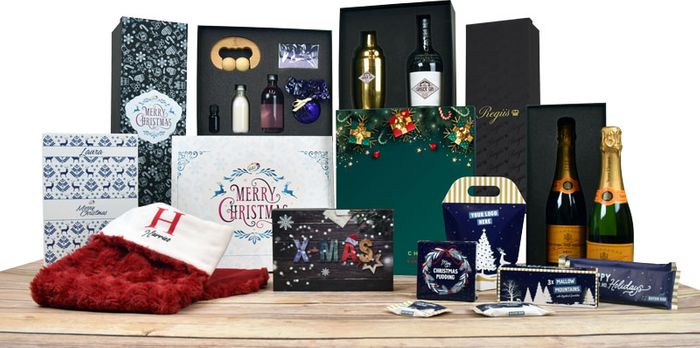 In the UK we don't have such etiquette, but it doesn't mean as marketers we shouldn't consider and brief our teams as to how our Business Gifts are to be used and presented.
Part of this Gifting process, the hand over, needs to consider how a gift is boxed and whether it needs to be wrapped. Consider outside of your commercial world, any gift is wrapped, a Business Gift needs similar thought.
LSi Executive Boxes
The LSi box is a high quality white or black paper over card box.
This is a Retail Quality gift box, not a corrugated packaging box that others might offer.
The range is currently 18 different sizes allowing us to cater for all manner of product combinations, we then print in-house using the latest digital print machines in full colour to either part or full-coverage on the lid.
Inside we laser-cut the foam to house your products neatly & securely, with everything on show, with logos facing out so that on reveal everything is perfect.
Adding the Extra WOWs!
Individual Personalisation
All LSi boxes are printed in-house in full colour, being a digital process you have the option to add individual names to your box lids!
They say first impressions count, & the most important word in the English language to a customer is their own First Name, so individual personalisation is a really valuable additional extra that guarantees you deliver the WOW! & your brand & gift will be the talk of the office in the days ahead.
If you also choose to incorporate some of our Digital Impression products into the box, you also have the option to individually personalise these items with your customer's name.
Engraving To The Foam
If you have a large gap in the foam between your items, then we can engrave this area with your company's logo or even the individual's name.
Add Your Own Products
When you choose a gift box from LSi, we don't limit you to only include merchandise items purchased from ourselves. You can also include your own items or your own commercial products.
So, if you would like to add a bottle of alcohol (which we can relabel with a personalised name label), or your new product, we can laser cut our foam so that your chosen gifts are perfectly presented.
This is a great way to present new products to VIPs or journalists.
Textured Print
A new offering that we can add to our box lids is textured print. To achieve this, we layer up the print in certain areas to give the box a textured feel.
We can add texture to any design, but it works best if your artwork or logo features something that is naturally textured. Whether this is a brick wall or piece of fruit, why not add a 3D touch with our textured print option?
Please come & see us on stand J70, meet some of the team, and see a range of Executive Gift Box case studies on show.
It's not too late for Christmas, we have a Show Special Offer allowing you to organise a fab Bespoke Individually Personalised Christmas Gift for clients or employees.