Revolutionising Lead Generation and Content Creation: The Ultimate Solution for Your Business Growth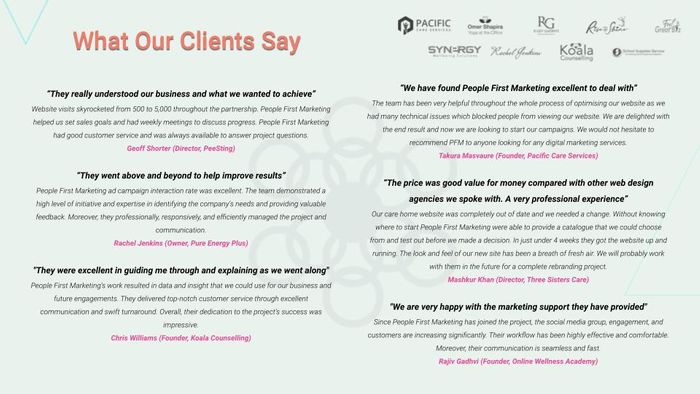 Introducing our revolutionary service that is set to change the game in lead generation and content creation. At the B2B Sales and Marketing Expo in London this November, we are thrilled to showcase how our unique blend of LinkedIn Sales Navigator, AI-enhanced imagery, and dedicated personal assistance can significantly amplify your brand's online presence and connect you with the right people. From personalized LinkedIn profiles and business pages to unlimited weekly articles, posts, and AI-powered PDF and Slidedeck creations, we have everything you need to succeed in the world of B2B sales and marketing. Join us at our stand to experience the difference and unlock the full potential of your business!
Hands Off Lead Generation In Your Calendar


LinkedIn Sales Navigator: We use this premium tool for pinpoint audience research to target the right individuals or businesses.

LinkedIn Profile Bio Optimisation: Boost your personal brand with a professional, attention-grabbing profile.

LinkedIn Business Page Setup: Establish or enhance your corporate presence on LinkedIn.

3-Step Automated Messaging Sequence: Includes a friendly introduction, a strategic pitch, followed by a timely reminder.

Daily Connection Requests: We send up to 750 new connection requests per month, operating five days a week.

Daily Existing Re-engagements: Up to 1500 re-engagement msgs per month, ensuring you stay top-of-mind with existing connections.

Content Creation: Unlimited weekly LinkedIn articles & posts designed to drive engagement.

AI-Enhanced Imagery: Unlimited AI-generated images perfect for your content.

AI-Powered Documentation: We provide unlimited AI-based PDF and Slidedeck creations tailored to your needs.

Data Collection: Capture names and email addresses of connections who've accepted, setting the stage for further engagement.

Email Marketing: Including automation services to ensure your email campaigns are effective.

Cold Email Marketing: 5000 leads a month

Personal LinkedIn Assistant: A dedicated professional engaging and representing you on LinkedIn, using Inmails.

WhatsApp Support: Have a question or need assistance? We're just a message away.

Weekly Zoom Consultations: Direct access to industry insights, drawn from years of sales and marketing experience, and tailor-made strategies for you.