Sales Layer beings its global expansion with a London office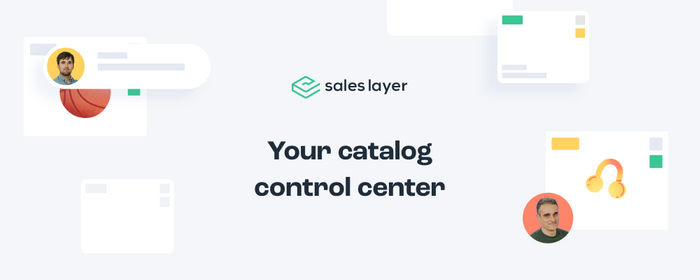 After the recent increase in online commerce due to the pandemic that started in 2020, innovation and investment in digital infrastructure are becoming essential for businesses around the world. Sales Layer, as a key element in this transformation, launches its first foreign office in London to address the growing demand for technology that supports UK & global brands and retailers in their digital commerce plans.
PIM technology is replacing outdated spreadsheets when it comes to sharing product information. This disruptive technology uses a cloud-based catalogue management system to connect product information to hundreds of channels in the supply chain.
Sales Layer's software helps retailers manage product information from all their suppliers, analyse, enrich and connect all data across all channels (ecommerce platforms, online marketplaces, printed catalogues...). In addition, Sales Layer PIM offers retailers an expanded service thanks to its ecosystem of connectors and partner network, including Amazon Vendor, Google Manufacturer and BigCommerce.
Sales Layer is positioned as a key player in its sector and aims to stir the way B2B and B2C retailers approach their catalogue management, shifting from plain product management to product intelligence, to support their digital transformation and improve their customers' product experience.
Over the past two years, Sales Layer has shown an exceptional sales growth of over 300% that has accelerated its global expansion, with more than 200 new businesses in over 25 countries. The company's customer base includes global manufacturers and retailers such as Teka, Rexel, Bragg and AkzoNobel, and has developed partnerships with Google Manufacturer, Amazon Vendor, BigCommerce and Mercado Libre.
London and the UK market is the first step in Sales Layer's plans to expand its international commercial network and doubling its team to more than 80 employees, supported by a diverse and global infrastructure and outstanding customer success team and support service.
About Sales Layer
Founded by entrepreneurs Álvaro Verdoy and Iban Borràs in Valencia (Spain), Sales Layer has become one of the leading Product Information Management solutions in the market, «a PIM provider built for the eCommerce era, with a dedication to ease of use, scalability, and collaboration», according to the prestigious analyst IDC.
https://saleslayer.com/