06 Oct 2021
Developing a reliable lead generation model for Premier Partnership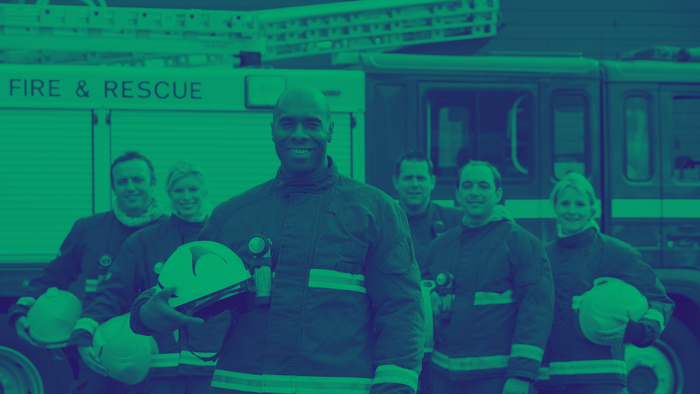 Premier Partnership needed to find knowledgeable experts who could give them ideas and show them a reliable lead generation model that works for their Blue Light Managed Training services; one that they could take across all markets and run with.
They'd never heard of Shortlist Marketing's approach before, but after they met us at the Marketing Showcase event, we kept in contact with them over several months to demonstrate our knowledge and expertise until they were ready to become a client.
Initially, Premier Partnership pitched us against another lead generation agency over a trial period. Our competitor undertook a more traditional lead generation process condensed over a four-week period.
At the end of it, they had passed over lots of names of decision-makers but hadn't gained any projects - it ended up being a very expensive data-build project.
In contrast, Shortlist took a longer, more successful approach that involved an in-depth setup and training period to ensure we truly understood Premier Partnership and its market.
The entire Shortlist marketing team was on-hand for them; every bit of expertise and experience that has gone into our business to deliver successful lead generation was used in order to deliver for Premier Partnership.
In three months, we were able to demonstrate the long-term benefits of Shortlist's approach of 'Understand', 'Engage', and 'Convert'.
Our campaign objectives were to develop a predictable model of lead generation, understand what works within their market, and generate a pipeline of well-qualified sales opportunities.
Premier Partnership loved the idea of our methodology of 'Understand', 'Engage' and 'Convert', but from their previous experience with other lead generation agencies, weren't sure how committed we were to gain all the knowledge we needed to make it work.
The 'Understand' phase dictates everything we do in the 'Engage' and 'Convert' stages of our methodology. During this first stage, we took the time to truly understand their business, goals, and markets. This not only helped us solidify a good relationship with Premier Partnership but also gave us the perfect foundation for ideas to grow.
Shortlist gained a solid understanding of Premier Partnership, their challenges within the UK market, what motivates their target market to look for a new supplier, drivers for change, and the work they do. This involved creating a plan that covered their goals, current market, their market's drivers for change, their current sales process and cycle, as well as their competitors and current customers.
We also wanted to increase awareness of Premier Partnership within their chosen markets and develop a clean database of key companies and contacts. Quality data is key to any successful lead generation campaign. That's why our Data and Insights Manager then undertook a data audit and enhanced what they already had. This included ensuring the contact details were not only within their target market, but also that they were valid and correct.
From there, we researched the common problems and drivers for change that Ambulance, Fire, and Rescue services each were facing in 2020 and 2021 and created messaging that fits with each of their requirements. This allowed us to write personalised and segmented emails for the 'Engage' phase of our methodology — prompting opens, clicks and responses.
For example, we understood that Ambulance services across the UK were under ever-increasing pressure with the pandemic as well as changing budgets, meaning the world-class training they deserve was harder to come by. This allowed us to write empathetic and meaningful copy to offer covid-safe training to Ambulance services that meets their ever-changing budgets.
Thanks to this engagement, Shortlist were able to then have great conversations with leads during the 'Convert' stage to qualify them for further nurturing or sales-readiness. Once these leads were ready, we booked them in for a discovery call with Premier Partnership's sales team to kickstart the sales process.
Shortlist also implemented HubSpot for Premier Partnership, allowing them to transparently see all their pipeline activity in one place. After each period of activity, our team report back to Premier Partnership using HubSpot's insightful reports and dashboards, which allow us to see what's working for them and what we can implement to improve.
The results
Going into this, Premier Partnership wanted quick wins, which was why they were initially sceptical with our approach. Now, they understand our long-term approach, realise that it's more about the quality of the opportunities instead of the quantity, and see that the way we undertake lead generation works for them.
So far, we have identified 41 new business leads, passed over 12 opportunities to their sales team and won them 2 new customers. We've also built them a high-quality database of 1360 contacts from 282 companies that fit within their ideal target. Due to the success of our campaign, Premier Partnership has since moved into a full contract after the trial.
"Shortlist's methodology seemed like the best approach for us, but we were sceptical it could work with an outsourced company due to past experiences. However, Shortlist achieved everything we tasked them to do and have created a sustainable lead gen model that delivers for us. We're looking forward to many more years of partnership"
David Pearson, Managing Director
Premier Partnership