Where you go for software.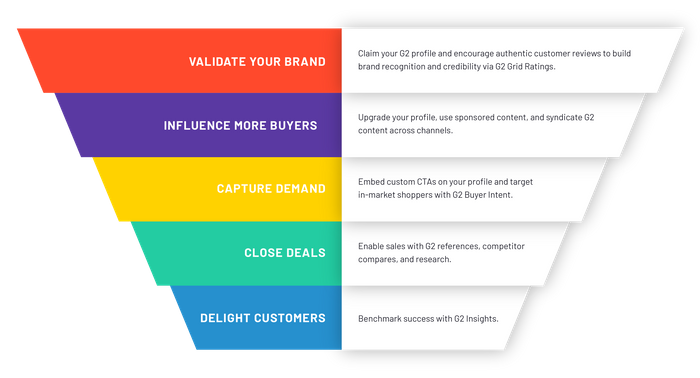 Why is it easier to get unbiased information about a $100 hotel room than a $100,000 piece of software?
G2 is the largest and most trusted software marketplace, helping 5.5 million people every month make smarter software decisions based on authentic peer reviews. Thousands of companies partner with G2 to build their reputation, manage their software spend, and grow their business -- including Salesforce, Hubspot, Zoom, Adobe, Lyft, and more.