How to leverage Instagram broadcast channels at industry events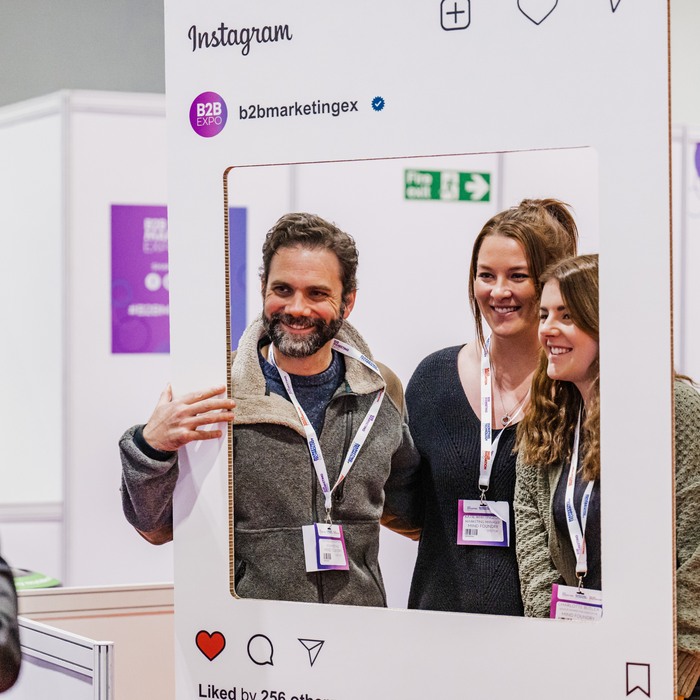 As digital channels continue to evolve rapidly, marketers across industries are left with two options, adapt or leave behind. The Instagram broadcast channels feature is one we think might be worth sticking to - especially in events.
Just when the launch of Threads caused an uproar across the industry, it is no surprise another feature was around the corner. On the 19th of September, Instagram launched its latest feature in the UK, enabling creators to connect further with their community through a one-to-many messaging format.
With the B2B Marketing Expo just around the corner, we wanted to give you 5 tips on how to leverage Instagram broadcast channels at industry events.
1. Drive traffic with some pre-event buzz
Attending and sponsoring events is something worth broadcasting - pun intended! Using the Instagram broadcast channels, you can build anticipation with your audiences ahead of the event with, photos, videos, voicenotes, and maybe even polls. Bonus: you could also run a competition in which the prize is awarded at the event. This gives your audience the opportunity to get exposure to your work and content in person which strengthens relationships and heightens lead generation.
2. Harness real-time engagement
Now you're at the event and want to continue driving real hype. Consider empowering your community with live behind-the-scenes content on-site, teasers of what to expect, and reminders to visit your stand or panel session. This is a great way to harness real-time engagement with like-minded marketers.
3. Champion your brand ambassadors
The Instagram broadcast channels feature could be a great way to have a brand ambassador and creator takeover. Think of having a docu-style vlog covering the day to give a real yet engaging inside-scoop on the event. It's a way to connect with your audience, and champion your brand ambassadors and creators. An idea for giving your community a B2B Marketing expo experience maybe?...
4. FOMO is real - give your audience some event highlights
The fear of missing out (FOMO) happens to the best of us and sometimes your audience might not be ready to attend your event just yet. So what can you do about it? Repurpose your content to your broadcast community. Not only will this keep the excitement alive by increasing the lifespan of your event (like the cool interactive features at the B2B Marketing Expo), but also helps to give your audience a taster of what they missed. You'll also get a feel for what your community liked via the app reactions.

5. Measure your success informally: Audience insight is key
Want to know which interactive feature at your stand was a crowd favourite? Or are you curious about the topics your community would like to hear from you next? Either way, you can get a taste of what your followers resonate with the most. Using the poll or reaction tool on the IG feature, your audience will have the opportunity to give an honest, informal opinion in order for you to measure your effectiveness.
Whether you are an exhibitor, speaker, or attendee, this new Instagram feature could drive unexpected engagement and more than you can expect. Certainly worth the shot.
On that note, why not shout about the upcoming B2B Marketing Expo 2023? We'd love to see how you leverage your Instagram broadcast channel.
---
About the author:
Shade O. Thompson
Shade is a Marketing Manager focussing on social and content marketing.
Experienced in both B2B and B2C marketing, Shade is also a professional photographer, creating content all round.
Website / LinkedIn: www.shadedidthat.com | https://www.linkedin.com/in/shadethompson/