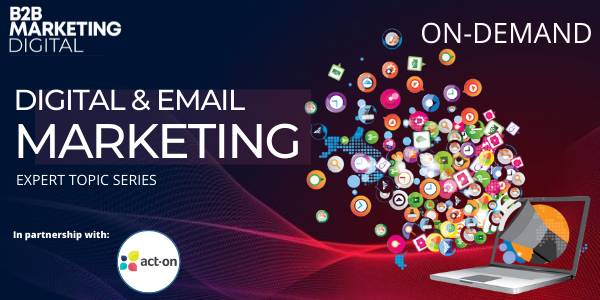 B2B Marketing Expert Topic Series: Digital & Email Marketing
Ever-evolving digital marketing is a reality for all businesses these days. Companies must adapt to changes in technology to meet the expectations of customers. For marketing departments to thrive nowadays, we must look for clever and innovative ways to make sure our well thought-out and well-designed emails get the 'find more info' clicks, the shares and the 'contact us now' forms filled almost instantly the moment they hit our customers' inboxes.
What did we learn from 2021 and how do we join the bandwagon this 2022 of best practice digital & email marketing - to ensure we're using the tools available for us now effectively more than ever?
Marketing automation means all your hard work creating, designing and writing marketing collateral for your brand can go further with less manual work from you and your team. We can help you to learn new and innovative ways of building from your current marketing team to ensure maximum growth.
Do you know the signs to look out for when it comes to upgrading your email platforms? We can help you understand what you should be getting out of your email platform and whether your current platform is helping or hindering growth.
Email Marketing – have you outgrown your email platform? What are the signs to look out for?

Grow your leads by effective use of marketing automation according to your unique needs

Tatiana Lea - Easy Ways to Get Started with Marketing Automation
Tatiana Lea is a Senior Marketing Automation Consultant who works from Act-On Software's European HQ, Reading, UK.
For the last 7 years she has been helping new clients with implementation of the Act-On marketing automation platform, training new and advanced users and assisting existing customers with strategy. She is very passionate about marketing and always on the lookout for any new tips and tricks.
Thanks to Covid, Tatiana has developed a new passion for bread & pizza making and when not working she relaxes with a good book and a glass of G&T.
"If you're ready to get started with marketing automation, this session is for you!
Marketing automation is one of the most powerful tools for reaching and nurturing your ideal customer, and implementing it correctly can help you to automate repetitive tasks such as email marketing, social media posting and paid ads. Join this session to learn how to create timely, personalised, and super-relevant campaigns that beat the engagement decline and drive better results."
Key takeaways from this session:
Get tips on getting started with a marketing automation strategy, and what you need to define early to set yourself up for success.

Learn how to move beyond email batch and blast as you harness email automation, with advice on segmentation tactics and the importance of good data.

Gain inspiration from popular use cases for marketing automation, from focusing on your hottest prospects to lead nurturing.

Build your foundation for marketing automation success, and understand why this is so important for sales and marketing alignment.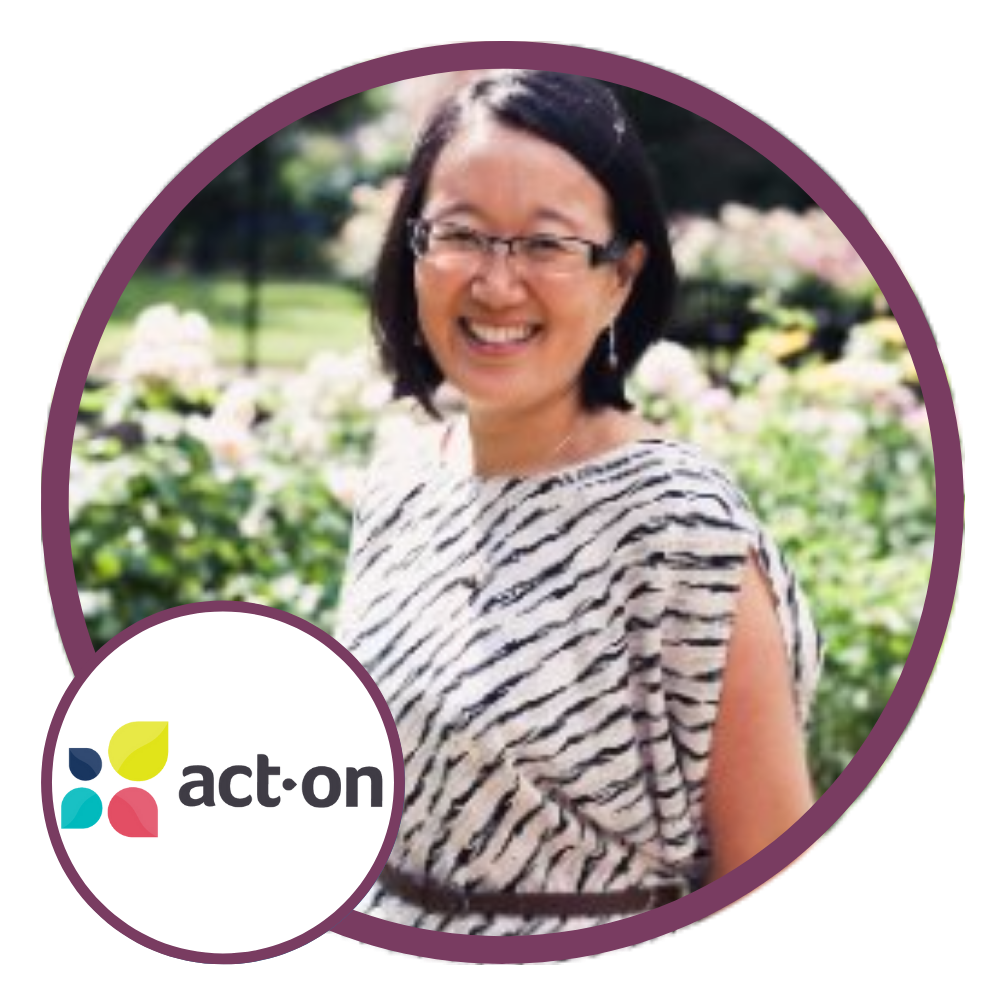 Act-On Software is the world's growth marketing automation leader, offering solutions that empower marketers to move beyond the lead
and engage targets at every step of the customer lifecycle. Act-On makes customer data actionable so marketers can strategize smart,
effective solutions to grow their businesses and generate higher customer lifetime value – all with the fastest time-to-value. For more
information, visit Act-On Software.
Charlie Whyman - How to attract more sales and customers from digital and email marketing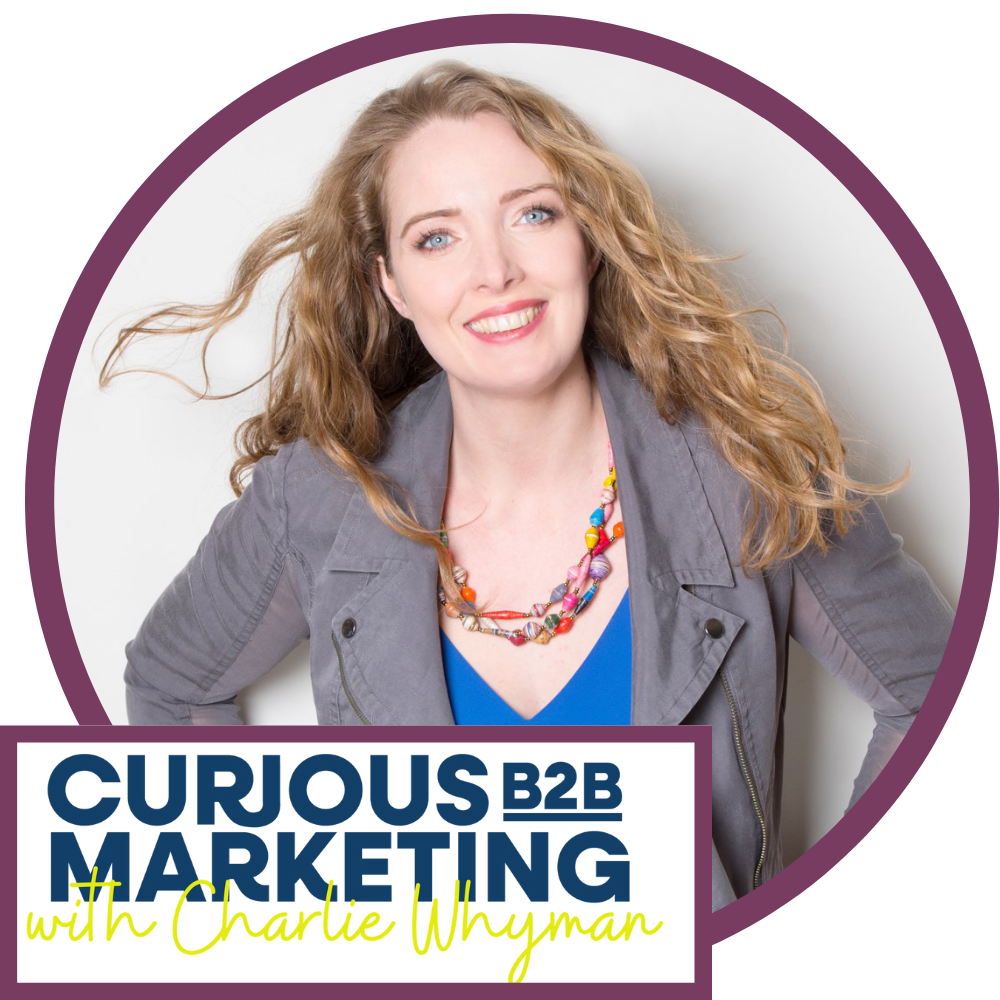 Charlie Whyman is the creator of the OTTER marketing framework, which is a tool businesses can use to turn leads into sales with easy to apply systems and processes. She's the host of The Curiosity Key Podcast and founder of Curious B2B Marketing - a training and consulting company focussed on marketing performance.
An engineer by background, Charlie discovered she had a talent for sales and marketing when selling laser scanners to police, launching disruptive technology in the surveying and commercial shipping industry and moving rapidly from marketing assistant to Global Head of Sales and Marketing for a major player in the Geospatial market.
Charlie is also an avid adventurer, cyclist and F1 fan.
"There are a lot of marketers and agencies telling you what you should and shouldn't be doing when it comes to digital and email marketing so how do you know what's right for you and your business?
In this session you will discover some key questions to ask anyone you are thinking of working with as well as a framework you can use to focus your approach so that you can generate more sales and customers from your efforts.
Digital and email marketing doesn't have to feel like a minefield when you're equipped with the right questions and have a good system in place."
Stephen Chester - A Cookieless Future - a Marketer's View
Steve has spent the last 23 years of his career in the digital advertising industry.
He's the Director of Media for ISBA, whose purpose is to create an advertising environment that is transparent, responsible and accountable; one that can be trusted by the public, by advertisers and by legislators.
He is also a board member on a range of joint industry bodies representing brands, covering TV, radio and online measurement and digital trading standards. Prior to the ISBA, Steve spent 5 years as Director of Data & Industry Programmes at the Internet Advertising Bureau in the UK leading a team covering Display, Search & Data, 8 years at Microsoft Advertising leading a variety of account management/client service teams and 4 years as Head of Operations at Agency.com, a leading full service digital marketing agency.
In Steve's session, he will be discussing:
"With Google planning to deprecate 3rd party cookies by 2023 following in the footsteps of Apple and Mozilla, what does this mean for the marketing? How are businesses evolving and what's on the horizon from Government and regulators? This quick introductory session will seek to summarise the key developments and how marketers can prepare."
Key takeaways from this session:
An understanding of the cookieless landscape
An overview of solutions that will replace cookies
Insight into the regulatory implications of this change